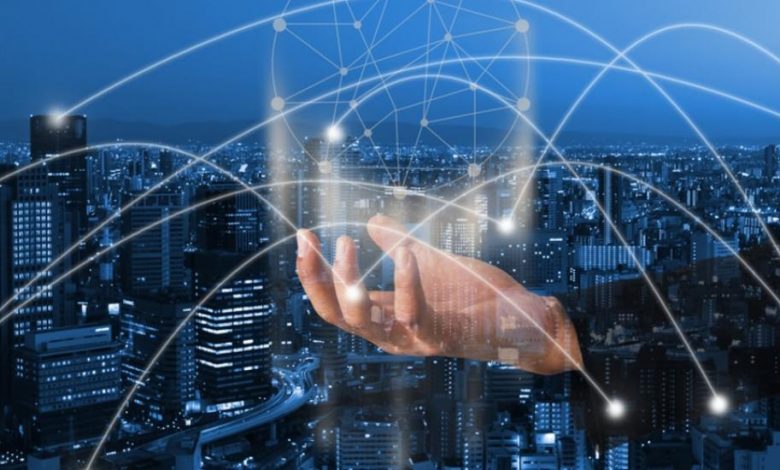 We cannot welcome the heated blockchain and crypto summer in the GCC and MENA region, without looking back at the flowering crypto Blockchain spring that has passed.
As usual the region has been a hotbed for innovation, announcements, and launchings. We would like to start with the growth of crypto in 2021.
Crypto In the region
Crypto regulation has become main stream especially in the UAE. One of the biggest announcements was the UAE DMCC (Dubai Multi Commodities Center) establishment of onshore crypto assets regulation framework with the UAE Securities and Commodities Authority. It was followed by the announcement that Dubai airport and SCA would also regulate crypto in free zone.
In addition to that DIFC in Dubai will be announcing its tokenization regulation in July after they published their consultation paper.
One of the biggest news was the Nasdaq Dubai listing for the first Bitcoin fund in the UAE, followed by the news that the Commercial Bank of Dubai would provide crypto businesses at the newly opened crypto center in DMCC with banking services.
Coinciding Finamaze Digital Wealth manager launched a crypto investment basket, while Trakx Blockchain enabled digital asset indices is coming to the GCC. Iconic holding which works in crypto asset and blockchain investments has set up shop in UAE.
BitOasis received its multi trading facility License from ADGM and CEO Ola Doudin stated that crypto asset market in MENA would grow to become 2.5 percent of global market.
In Addition more and more entities have started to accept crypto payments with names including UAE Asset advisors while UAE developer announced it is accepting Dogecoin for payment. It seems that companies in UAE have realized that UAE nationals are into crypto. According to MasterCard survey UAE nationals are keenest to invest in crypto compared to Arab expats in the UAE.
Despite the all the positive sentiment within the crypto scene in the UAE, there was a slight debacle with DubaiCoin.
NFTs
The next big thing that has taken storm not only globally but also in the region has been the NFT phenomena. Artists in the region have flocked to NFT their artwork, they include Lebanese artists UAE artist Maisoon Al Saleh, and Amrita Sethi. Even entities such as Hart digital platform, UAE coresports, and UAE Digital Islamic art agency, as well as Arabic calligraphy on Artifya marketplace.
But art has not been the only attraction for NFTs; Icecap announced the opening of its office in the UAE for its diamond NFT platform, while Deca4 tokenization advisory has NFT of Dr. Mandeep Rais Book.
DeFi
The DeFi scene in the region also witnessed new entities and offerings. UAE based Sheesha finance not only launched but raised 9 million USD. In addition MENA based EMGS Group invested in Islamic DeFi Blockchain entity Marhaba.
Investments
The Investment scene is still bubbling as well. Blockchain enabled insurance platform raised 7.5 million to expand in UAE, IR4Lab received investments from Aramco Wa'ed arm, revix crypto investment platform was selected by Qatar fintech hub, and UAE Lead ventures partnered with CasperLabs.
Qatar based CWallet also raised additional funds reaching a total value of 3.5 million, and UAE Based Liberhealth received a grant from Islamic Development Bank.
Finally Aramco invested in Red date technology Blockchain connectivity network.
UAE
As usual the UAE is bustling with news. We will give a quick roundup, first UAE SmartChain launched the get pass application, while UAE based LLeida became the first private entity to offer UAE Pass solution.
On the government side, The UAE Ministry of economy announced in a webinar that the Ministry would be testing tokenization of government owned energy infrastructure projects. The UAE Central bank announced it is looking into green finance project on blockchain. The Ministry of Justice implemented Blockchain for authentication services.
The UAE and Dubai government don't stop here, Dubai economy and DIFC unified their blockchain KYC Consortiums, while the DMCC announced it would be developing an Ethereum digital token trading platform for gold. The UAE Ministry of Community Development implemented a blockchain storage solution, and DIFC courts implemented Ethaq blockchain solution for digital authentication of documents.
KSA
The Kingdom of Saudi Arabia as well has also been moving forward in the blockchain realm. KSA Tabadul Logistics provider will be using Blockchain talents from KAUST university, Arcom KSA launched a real-estate tokenization platform, MasterCard survey found that 56 percent of KSA consumers considering the usage of crypto as payment method, Quara Holding in KSA partnered with Ethereum Consensys, and finally The Islamic Development Bank partnered with RNS Solution and Saudi Arabian Trustedchain.
Morocco
In Morocco OCP fertilizer group and African TDB Bank used blockchain for trade finance transaction.
Qatar
The Qatar Financial center allocated 2.3 billion USD to digital spending which includes Blockchain AI and Cloud.
Bahrain
In Bahrain the Bahrain Fintech Bay and R3 partnered to support blockchain startups, while the Central Bank embarked on a CBDC project with JP Morgana and Bank ABC.
Oman
In Oman three smart city projects will be powered by blockchain, while crypto brokerage platform easy coins launches.
Qatar
In Qatar the Ministry of Communications praised blockchain for SMEs.
Lebanon
As for Lebanon, the country in utter devastation there are seeds of innovation growing, Bitcoin crypto shops to train users on crypto are mushrooming, Binance crypto exchange is allowing Lebanese to open an account on their exchange, and maybe if Lebanon NFT its gold bullions it could save its reserves of US dollars.
Egypt
In Egypt the Egyptian Customs Authority has implemented the Advance Cargo Information System being the first to utilize blockchain for e document transaction with CargoX. The platform currently supports more than 60,000 daily transactions.
Sudan
The Sudanese government which is on the path of digitization announced it would be incorporating blockchain.
Tokenization
When it comes to tokenization the region is also bustling with activity, SmartCrowd group is leveraging Tezos Blockchain for real estate tokenization as is Aqarchain. UAE Arms Mcgregor has also partnered with Blocksquare to enable property tokenization platform.
In Bahrain Fasset crypto exchange tokenized tesla charging units with NEC payments, and Dubai based Alphaseed is offering a security token backed by high value art.
Partnerships
In terms of partnerships, ThreeFold decentralized P2P internet platform partnered with CasperLabs, Bitcoin association launched its BSV hub in UAE, and UAE du telecom partnered with Dubai airport free zone for Blockchain enabled business licensing.
UNLOCK Features
Finally UNLOCK showcased some innovative and interesting companies this past spring, one of them was Parrallelchain the all in one blockchain, as well as Settlemint, and Zorrosign which has reached global heights with its patented blockchain digital signature platform.