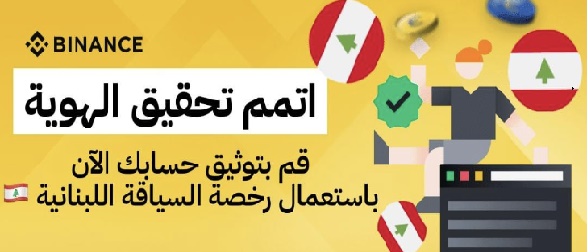 In a post, Binance announced that Lebanese citizens can now register and open an account on the platform using their driver license as their identification for KYC ( know your customer) procedure.
Binance, one of the world's largest crypto exchanges, has been a supporter of the Lebanese and was one of the first to in relief efforts after August 2020 explosion.
It has expanded its presence in the MENA region and has been posting job opportunities for positions in countries such as the Kingdom of Saudi Arabia and others. In addition Binance exchange offers solutions for crypto exchanges in the region such as Fasset Exchange in Bahrain.
This announcement comes at a time when more and more Lebanese are looking at crypto as a solution to the devaluation of Lebanese Lira and financial situation in the country. Prior to this UNLOCK had talked about Fluus and its offering in Lebanon.
Last week, Lebanon witnessed the opening of Bitcoin shops that not only provide education on cryptocurrencies as well as assistance in trading.
The Lebanese government has not regulated the purchase and trade of cryptocurrencies, while the Central Bank of Lebanon has discussed launching a Central Bank Digital Currency on several occasions.
Cryptocurrencies have become popular in countries with high inflation and financial crisis. Elements of this popularity started in Lebanon in 2019 after the revolution, and as the financial situation in Lebanon deteriorated and has been growing ever since.
UNLOCK contacted Mr. Omar Rahim, Managing Director of Binance MENA, for comments on this announcement. Mr. Rahim stated, " We are delighted to further support our Lebanese users. Binance is always looking to improve its user experience and this move represents the first of many steps to make acess to our products easier for our lebanese community. We will continue to listen to our users and make improvements to our platform in line with demand."