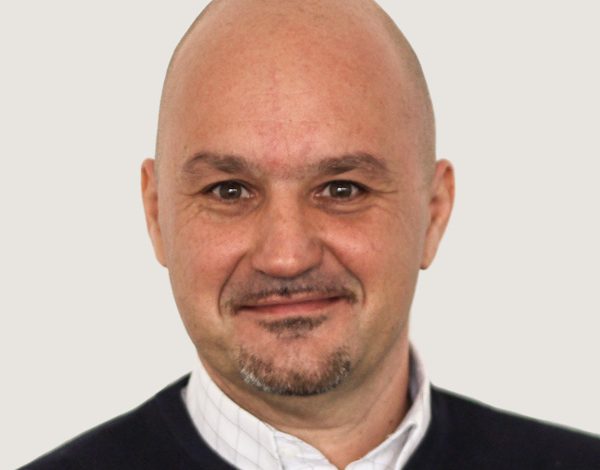 In April of 2021, the Egyptian Government Customs Authorities enforced the Advance Cargo Information which was to officially launch on July 1st 2021. The process is managed through the Blockchain enabled National Single Window for Foreign Trade platform (NAFEZA), built by Misr Technology Systems (MTS), where Blockchain enabled platform CargoX has been authorized as the blockchain e-documents transfer gateway services provider.
UNLOCK interviewed Igor Jakomin, Deputy Chief Executive Officer, of CargoX to talk about the Blockchain enabled e-document Blockchain Document solution that they have implemented in Egypt as well as their plans for future implementations globally.
Blockchain for NAFEEZA
According to Jakomin, "Egypt is the first country in the world to implement the Advanced Cargo Information System utilizing Public Blockchain platform."
As he explained, "We are a technology company specialized in Blockchain solutions which we started in 2018 with a strongly experienced team of visionaries from various fields. We have experts in logistics, transportation, legislation, maritime law, as well as technology and Blockchain. When we began our journey we started with the digitization of bill of lading utilizing blockchain, after it had been done the same way for hundreds of years."
According to Jakomin Blockchain is the right technology to use in this field and since then CargoX has expanded its product offering from bill of lading to more than 60 types of documents utilizing Ethereum technology with Polygon scaling solution.
The Success of CargoX
We asked Jakomin what CargoX has been so successful in such a short period of time. His reply, "We have a strong team but more so we got a very big push when we got approval from the International Group of P&I (Protection and Indemnity) Clubs. The thirteen P&I Clubs which comprise the International Group (the "Group") between them provide marine liability cover (protection and indemnity) for approximately 90% of the world's ocean-going tonnage. This gave us strong recognition in the shipping business world as a strong digitalization solution provider."
He adds that another reason of the success of CargoX is the process of moving step by step winning small battles before going on to new one.
Finally in terms of success one of the key ingredients is CargoX's focus on partnering with governments. Jakomin explains, "Having governments as our clients is a strong asset, as it entails that all businesses working with these government entities will have to get onboard these platforms if they want to work with these countries."
Utilizing Public Blockchain Platform Ethereum
CargoX is the only entity developing its solutions for the shipping and customs sector utilizing Ethereum public Blockchain. While many shy away from public Blockchain when it comes to implementations for businesses and governments, CargoX was adamant about using it.
As Jakomin explains, "We are the only company utilizing a public blockchain platform, Ethereum. We decided from the beginning we wanted to have clear visibility on what is going on with regards to transactions with nothing hidden, because transparency is paramount to us as a company. We will not waiver from this commitment but we will work on interoperability solutions which is one of the biggest challenges today in the blockchain world. We are currently communicating with various companies and entities on this matter."
Governments have accepted CargoX solution even though there are always voices against it here and there from lobby groups who work closely with these government entities. Jakomin states, "While government have been well accepting. We hear some opposition here and there. But when global entities like the World Economic Forum favor the use of public blockchain and push the utilization of these platforms in an effort to make the world better, then the other arguments fade in light of the bigger picture."
Governments today are not just striving to digitize but trying to make their nations and societies better. Egypt is slowly moving in this direction according to Jakomin. The Ministry of Planning was the main proponent for the implementation of the Advance Cargo Information System. As Jakomin stated, "The Ministry studied various platforms some utilizing blockchain and others not. In the end they chose us because we have the best and most advanced platform that was extremely user friendly."
CargoX Blockchain as a Service Offering
When it comes to the solution on offer at CargoX, and especially with regards to the Egyptian Customs Authority, CargoX is providing them with the end to end electronic document management solution utilizing their Blockchain as a service offering. Jakomin explains, "We are providing the Egyptian government with all the required documents needed for import to Egypt through the Advanced Cargo Information System. Egypt is the 7th country in the world and 1st to move forward with the suggestion made by the World Customs organization asking governments to start implementing the ACIS Every exporter must submit four mandatory documents, the draft bill of lading, packing bill, invoice and bill of origin in advance. These are then approved or not approved, inspected or not all by the Egyptian government's platform."
CargoX charges per transaction as part of its blockchain as a service offering. According to Jakomin, In May they started with 20 pilot companies; by June 1st 2021 they had added 100 companies. By end of June there were over 800 companies registered on the platform with more than 20,000 users. At the time of writing of this article CargoX is processing around 6,000 transactions daily. By October the time of launch there will be 60,000 users on the platform. Jakomin expects that by the end of the process there will be 65,000 to 70,000 companies registered on the platform who export to Egypt and daily transactions will skyrocket.
Future Projects
When asked about future projects in the pipeline, Jakomin explained, "We are in discussions with a number of governments across Asia, Latin America, Africa and Middle East in addition to some entities in Europe. We are preparing the ground work for our next big project, which would be similar in nature to the project we carried out in Egypt. We are working on something in the Middle East and will have news on that in the next few months."
CargoX had been in advanced discussions with India. As Jakomin states, "India has selected CargoX as one of the two finalist for their project after an initial four companies were pre-selected. The project in India is similar to Egypt but not the same."
Jakomin believes that Blockchain will be incorporated into the future of trading and shipping and has no doubts about that. He believes though that it will take time, but his believe that blockchain as a technology for transferring value will be the most valuable technology for the supply chain sector. Jakomin ends, "The future is bright for Blockchain and we will see it incorporated within the next 5 to 10 years as long as government continue to support digitization."