Global News
Ethereum Developers Implement Shadow Fork to Evaluate Requirements for Ether Withdrawals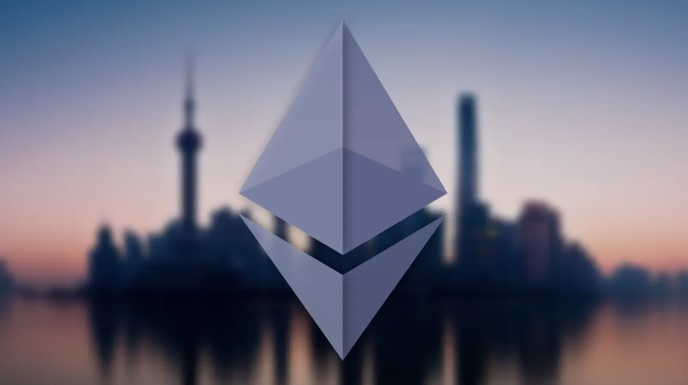 As the Ethereum Shanghai update approaches, developers have established a "shadow fork" testing environment, as stated in a tweet thread by Marius Van Der Wijden from Go-Ethereum.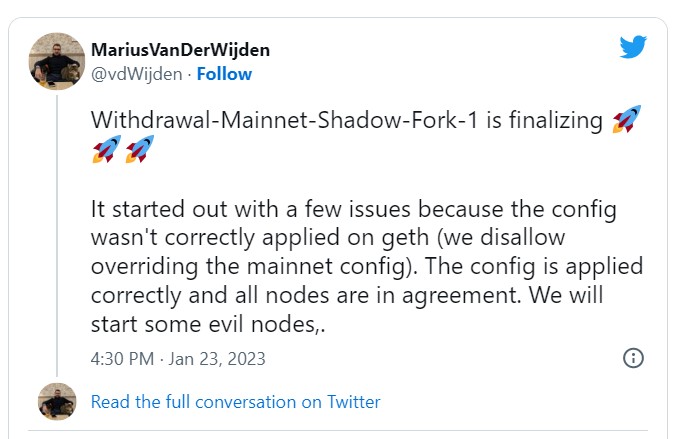 The testnet has been developed to evaluate the requirements for staking withdrawals of ETH, which are currently not available but are planned to be enabled in the update.
The testnet is referred to as "Withdrawal-Mainnet-Shadow-Fork-1." As per Web3 node provider Alchemy, a shadow fork is a version of the mainnet that is exclusively meant for testing purposes.
Marius Van Der Wijden mentioned that he and Potuz, another developer, will establish malicious nodes that will transmit faulty blocks and communications to other nodes on the testnet, attempting to induce them to participate in a counterfeit version of the network.
As of now, the network is operating efficiently, but Van Der Wijden intends to "see if Potuz and I can break it."
This is being done to test if the upgrade is able to guard against malicious attacks or if additional modifications are required prior to its implementation on the mainnet.
The initiation of this testnet follows developers expressing a growing sense of urgency to enable Ether staking withdrawals. On January 6th, they held a meeting during which they decided to exclude the proposed EVM Object Format (EOF) from the Shanghai update.
EVM was proposed to make Ethereum simpler to upgrade in the future but due to its complexity, the developers chose to omit it from Shanghai so as not to delay the implementation of withdrawals.
As per a December report by Nansen, over 14.5 million ETH (valued at over $23 billion at the time this is being written) has been placed in the Ethereum staking contract, but it can't be withdrawn currently.
In November, Ethereum developers faced severe criticism for allegedly altering the timeline for enabling withdrawals.
The Shanghai upgrade is planned to be executed in March.
It is worth noting that the ability to withdraw ETH will be introduced as a key feature of the upcoming Shanghai upgrade for Ethereum. This upgrade follows 'The Merge', which officially moved Ethereum to a proof-of-stake system.
In this system, network participants called validators pledge ETH to the network in order to validate transactions and secure the network. As a reward, these validators earn newly minted ETH.