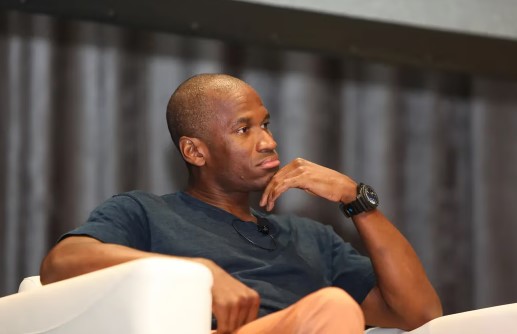 Arthur Hayes, former CEO of BitMex and a crypto billionaire, has expressed concern that if the Federal Reserve does not change its current policy of raising interest rates on a monthly basis, Bitcoin may lose all of its recent gains.
In a blog post on January 19, Hayes discussed the potential effects of inflation on the crypto market and pointed out that the Consumer Price Index has dropped sharply from its peak of 9% in mid-2022, falling towards the 2% target.
Hayes stated that investors anticipate the Federal Reserve to decrease the pace of interest rate increases due to falling inflation, as a measure to avoid an economic downturn. He added that some experts believe that Fed Chairman Jerome Powell is seeking ways to change his current monetary policies of Quantitative Tightening.
Hayes also posited that the recent rally in the crypto market could be attributed to the Federal Reserve's recent actions of printing more money, and if this is true, the performance of Bitcoin would remain strong as the Fed is expected to decelerate interest rate hikes.
The former BitMex boss said he believes the Fed will "move to print money and avert another financial collapse." And if this happens, it would mark the local bottom for risk assets such as Bitcoin.
According to Cryptonews, it is noteworthy that Jerome Powell, the Federal Reserve Chairman, has stated that interest rates will stay elevated until inflation reaches the targeted level, which implies that a change in policy is not likely to happen only due to a decrease in Consumer Price Index.
According to reports, the annual inflation rate dropped to 6.5% in December, from 7.1% in November. Additionally, the inflation rate decreased by 0.1% month-over-month, in contrast to the 0.1% increase in the previous month. Core Consumer Price Index, which does not include fluctuating prices of food and energy, also decreased from 6% in November to 5.7%.
Over the past weeks, there has been a significant increase in the value of major cryptocurrencies. On Saturday, Bitcoin reached a value of over $23,000, which is the highest level it has reached in more than five months.
Ethereum, the second-largest cryptocurrency, also saw significant growth, reaching a peak of around $1,674 on the same day. Both cryptocurrencies have seen an increase of over 30% in the past month.
In October of the previous year, Hayes stated that the next surge in the crypto market will happen when China softens its approach towards the crypto market.
He suggested that there are indications that this is already taking place, with the Hong Kong government's announcement of a bill to regulate crypto being one example, as Hong Kong is viewed as a "proxy through which China interacts with the world."