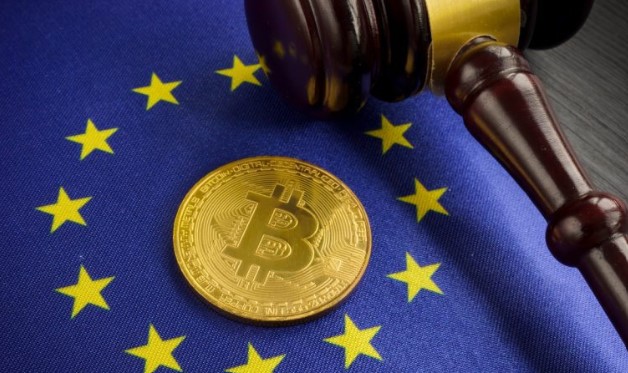 The European Parliament's economic affairs committee is set to vote on a draft law that would force banks to set aside a large amount of capital to cover their holdings of crypto assets.
This law is part of the remaining elements of Basel III, a global agreement that requires banks to hold more capital to withstand market shocks without relying on taxpayers.
The draft law includes an amendment stating that banks must apply a risk-weighting of 1,250% of capital to their exposures to crypto assets, which would be enough to cover a total loss in their value.
The draft law aligns with the suggestions made by the Basel Committee of banking regulators in December. Additionally, it includes a definition of "shadow banking," which is the large and typically less regulated sector of financial institutions such as insurers, hedge funds, and investment funds that make up about half the global financial system.
The amendment also directs the European Commission to release a report by June 2023 examining the feasibility of implementing prudential limits on the exposures of banks to shadow banks.
The draft law also includes provisions that mandate that the compensation policies at banks should be consistent with their plans for addressing environmental, social, and governance (ESG) risks over the short, medium, and long-term.
Furthermore, it establishes a new "fit and proper" standard for selecting bankers and stipulates that the management body of a bank should have diversity targets in terms of age, gender, geography, and educational background, as per the report of Jonas Fernandez, the committee member leading the draft law negotiations in parliament.
The amendments proposed in the draft law are more extensive than the changes agreed upon by EU member states in December, which mostly centered around temporary exemptions from certain requirements to provide banks with more time to adjust, despite opposition from the European Central Bank.
Following the vote on Tuesday, legislators and EU member states will negotiate a final agreement that will become effective in 2025.