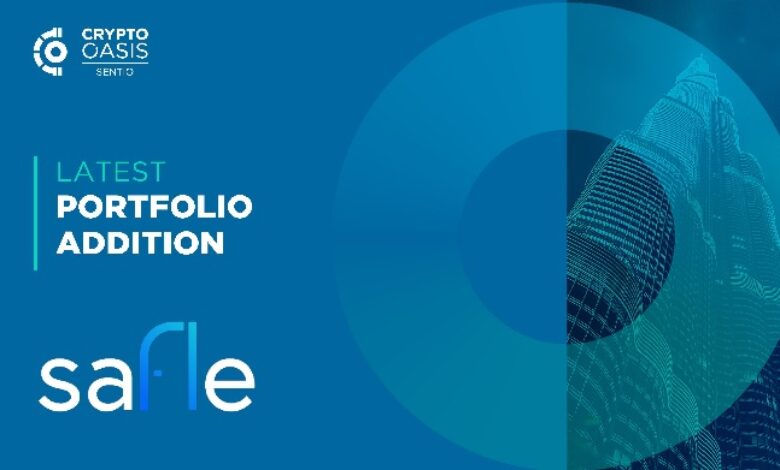 Middle East Crypto Oasis Sentio, the investment arm of Crypto Oasis, has invested in Safle Project better known as GetSafle, a decentralized blockchain identity wallet that enables private key management and for Dapps, DeFi, and NFTs.
Crypto Oasis Sentio launched out of the UAE in January 2022 with the aim of investing 10 million USD in early stage startups within the Middle East region blockchain ecosystem. Since then it has invested in several projects including Evai.io crypto rating platform, in Exsports and others.
GetSafle had already raised 900,000 USD in October 2021. GetSafle built a new age digital identity that is completely self sovereign and portable to different blockchains. It allows users to manage and store 500+ digital assets with a masterkey protected by their onchain identity.
Abhimanyu Kashyap, Founder and CEO of Safle Network added, " The Safle Project is really excited to be backed by Crypto Oasis Sentio investment arm and is looking forward to being the go to Wallet and Web3 infrastructure provider to the funds portfolio blockchain projects. Founders of Crypto Oasis have been the torch bearers of the Web3 uprise in the MENA region after supporting projects like Ethereum and Tezos. We at Safle are honored to have their support on our journey. Our teams share the same vision and ethos of enabling the masses with self sovereign digital identities and tools to build a fully decentralized future. Lets go beyond together!"