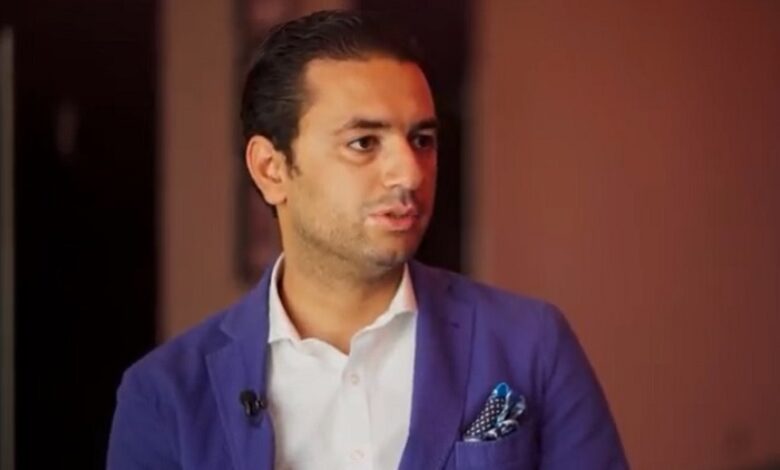 The Latin word Sentio has an array of meanings that include terminologies such as feeling, perceiving, thinking, and experiencing. The Crypto Oasis Sentio investment entity recently launched under the UAE Crypto Oasis ecosystem umbrella exemplifies all that and more. It will be investing 10 million USD in UAE Blockchain and crypto startups.
UNLOCK interviewed Blockchain and Crypto entrepreneur Saqr Ereiqat, Co-Founder and Managing Partner for Crypto Oasis Sentio to learn more. Prior to this, Ereiqat announced on LinkedIn that Crypto Oasis Sentio was launched in November 2021. He dubbed it as a "novel investment structure under Crypto Oasis"
Crypto Oasis Sentio
Crypto Oasis Sentio is a novel investment structure that is working to fuel and support the growth of the Blockchain and crypto ecosystem in the Middle East, starting from UAE. It is part of Crypto Oasis ecosystem which has partnered with DMCC Crypto Center and has under its umbrella a portfolio of entities. As Ereiqat explains, "Crypto Oasis is essentially the ecosystem player that will support the blockchain and crypto ecosystem in the UAE and spread to the entire Middle East in the long term. We want to create a home for all these companies. Crypto Oasis is supported by the initiators of Crypto Valley in Switzerland."
Crypto Oasis is supported with talent, capital, and infrastructure through parties that include the DMCC crypto center, stakeholders, investors, collectors, startups, corporations, universities, services providers and government entities. Today Ereiqat notes there are 500 blockchain entities registered in the UAE, and through Crypto Oasis they hope to make them 1000 by end of 2022.
While the DMCC Crypto Center is the first home for Crypto Oasis in the region, Ereiqat states that there could be other such setups by them across the region in the future.
As such Crypto Oasis Sentio is the early investment focal arm of Crypto Oasis. Ereiqat explains, "We invest exclusively in projects that come from the ecosystem and unlike others we don't invest in equity or shares but rather in tokens of the company. Only a handful of entities in the world are doing this."
According to Ereiqat Crypto Oasis Sentio will invest in 50-100 Blockchain crypto projects, the total investment is earmarked at 10 million USD. He explains, "The Crypto Oasis Sentio partners have deployed their own capital to invest in blockchain or crypto projects because we believe in the power of the local ecosystem"
One of the first investments that have come to light is in EXsports who announced that Crypto Oasis Sentio had invested in them.
Crypto Oasis Sentio assessment framework
Startups who want to be accepted by Crypto Oasis Sentio will have to undergo a rigorous process. Crypto Oasis Sentio has a four tiered approach to its assessment framework that allows them to identify the right project.
Ereiqat explains, "The first criterion is that startups or projects should meet is that they have to be an innovative, and ground breaking product. The startups don't necessarily have to have a MVP but even an idea that is great."
The Second criterion is that startups should be either focused on the UAE, based in the UAE or has a market here. Ereiqat explains, "We are not just interested in investing in any startups but in those that serve our mission, which is to develop the ecosystem in the UAE. By doing this we are attracting more companies to the UAE which can then expand to the wider Middle East region. We have received a lot of positive feedback and many are excited to be based out of UAE given that the leadership here is encouraging innovation and new technology."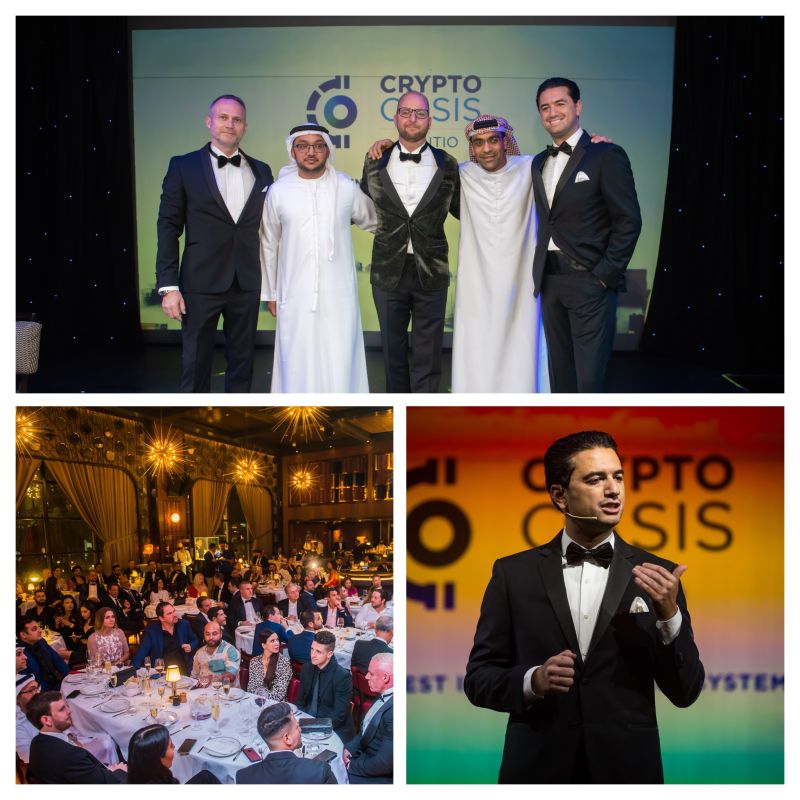 The Third criterion is due diligence through utilization of the ecosystem made available to Crypto Oasis Sentio. Ereiqat explains, "Given our extensive ecosystem, we will rarely find someone that is more than one step removed from a project we are looking at. We can very quickly find someone who has worked with the startup team, or even a previous customer. It is important for us because we invest in people, we believe in people."
The Fourth and final step lies in our investment committee, where the cumulative experience in the blockchain industry surpasses 40 years. Ereiqat states, "We have a powerful investment committee, whose members are thought leaders in the industry, they understand technology and business and have an eye for valuable projects."
Ereiqat notes that he believes that between these two last steps Crypto Oasis Sentio can provide a unique insight. He concludes, "Crypto Oasis Sentio's Assessment Framework allows us to identify the right project that is both innovative and caters to a niche segment. It could be an amazing product not yet adopted, or an idea. By spreading out our investments in entities we believe in, success is bound to follow."
Investments
So far Crypto Oasis Sentio has invested in more than 10 startups, a testament to what Ereiqat sees as a rapidly growing local ecosystem. Ereiqat states, "We are taking a novel approach to investing in startups by investing in their tokens, this not only offers better liquidity, but also shows our commitment to these projects. We see ourselves supporting their growth while creating an outlet for the partners involved in Crypto Oasis Sentio."
Ereiqat has opened the investment structure to work with all ecosystem players and investors who would like to get involved. As he notes, "For us there are no competitors, we are partnering with funds, ecosystem players, because we believe blockchain is a team sport. We are building an ecosystem, so the more value we create the better the outcome."
UAE Regulatory Status
As per Ereiqat, what we are seeing within the UAE in terms of openness towards regulating the Blockchain and crypto sector has not happened by chance. He explains, "These plans were set in place back in 2015 and aimed to build the entire region as a hub for blockchain and crypto companies. In the UAE we are much better off in terms of regulations than other countries where they are not as progressive. Legislators in the UAE have this on their agenda and this in itself is promising. UAE regulators are working towards providing licenses for DLT solution providers, crypto exchanges, and more. In the end we all know that legislation takes time, but all the right elements are in place for this to actually become a success."
He ends by noting that we are presented today with a unique opportunity in a time that we will one day all remember. He explains, "We are still in very early days of Blockchain and crypto and with Crypto Oasis and Crypto Oasis Sentio there awaits a massive opportunities for all its ecosystem players"