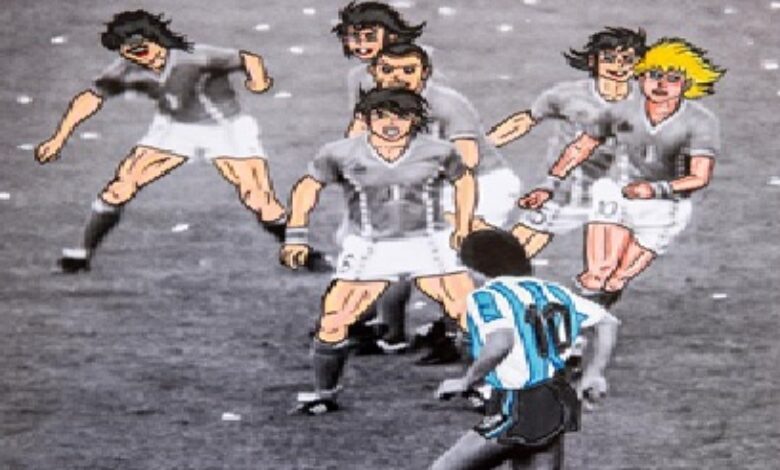 UAE Mogul Productions, a platform transforming how movies and other forms of art and entertainment get funded through decentralization, partnered with Bybit cryptocurrency exchange platforms, to debut Colombian Artist Homero "HG" Ganem's Manga-inspired NFT artwork at Art Dubai, where the first piece was sold in under 10 seconds.
Mogul Productions is a decentralized platform that has revolutionized how movies, art, and entertainment are funded. It also enables members of its community to engage in the creative process of creating such projects. They have collaborated with many artists, actors, and film-makers to help them mint and launch their NFTs using their platform.
HG's first sold piece at the prestigious art event is entitled "The Real Captain Tsubasa", and was sold for around $15,000. The artwork is created by combining painting on a photograph, while also making use of wood, spray paint, and metal. His inspiration for his art comes from his childhood experience growing up in South America.
Art Dubai took place between March 16 and 19. It is a prestigious art event that celebrates the diversity and fine arts of artists from the Middle East, North Africa, and South Asia regions.
This is not the first time that cryptocurrency and NFTs have been used in the creative industry. For example, Lebanese Fashion Designer launched an NFT collection on Cardano Blockchain.