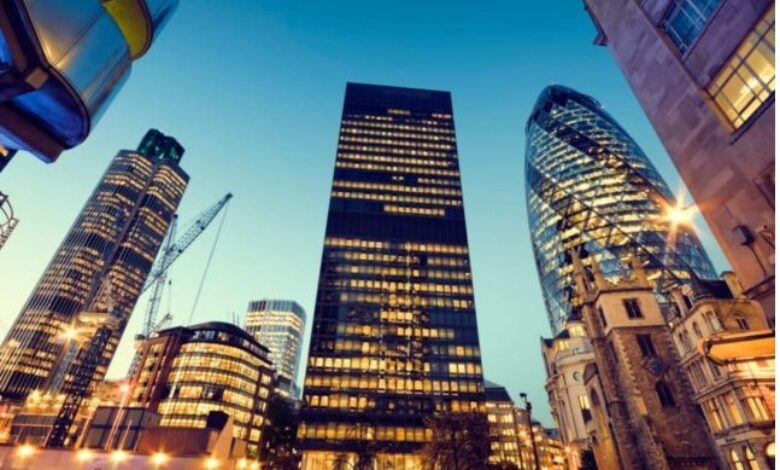 Deloitte Middle East Real Estate predictions 2022 report discussed how technologies such as Blockchain, Machine Learning and AI will affect the real estate landscape in the MENA region. Blockchain enabled Fractional Ownership is one of the game changers for the real estate sector in MENA.
According to the report, "Fractional ownership of real estate, powered by blockchain technology, can make properties liquid and tradable among a more diverse pool of investors."
At the same time Deloitte discusses the hurdles facing fractional ownership of real estate. To date the concept of fractional ownership has had limited traction in the Middle East due to constraints surrounding regulations on foreign ownerships in certain locations as well as restrictions on registering multiple owners on the relevant title deed.
Another hurdle for a market-wide adoption of fractional ownership is the transfer fee impact each time the shareholding is changed during the course of the investment period.
As per the report these issues can be resolved by utilizing Blockchain technology. Deloitte report discusses how tokenization of assets such as those of real estate can bear timestamps as title deeds, , property identification numbers and site surveys which call all be embedded into tokens making these records secure and cheaply available.
As such Blockchain can be implemented to verify property ownership and title documents. The report sites countries such as the USA and UK who have already begun developing blockchain land and title records.
In addition these tokens can be programmed to automatically generate deeds upon title transfer, pay dividends or rental income, generate digital contracts and retain auditable records. Transfer restrictions can be established through defining the maximum token transfer limits and Know Your Customer (KYC) or Anti-Money Laundering (AML) requirements.
Already entities such as Aqarchain.io have started to utilize tokenization of real estate assets in the form of Fractional Real estate NFTs. Through the NFTs, Aqarchain pays dividends, rental income, while retaining auditable records.
This exemplifies the Deloitte report which states that over time, the use of blockchain technology and digitization of assets is expected to lower transaction costs that typically restrict participation from a wider base of retail investors.
The report notes how the Dubai Land Department in September 2019 launched the Fractional Title Deed initiative for hotel units, whereby an investor can buy up to half or a quarter of the ready unit, rather than buying it in full. The initiative was a pilot phase for one project. Under the fractional title deed model, the buyer is expected to pay a transfer fee only on the amount they have invested, and not on the entire value of the unit.
Deloitte report notes that a number of regulatory and operational considerations must be ironed out to enable a widespread adoption of fractional ownership using blockchain technology. The report notes issues surrounding service charge of investors and how this will be managed under fractional ownership.
Additionally, as with any joint ownership agreement, investors must have a clear understanding of the following when properties are available for purchase through fractional ownership:
• Level of control or input in the property management process
• Mechanism and timing of receipt of returns
• Management fees to be paid
• Options available to exit the investment and related charges, if any
• Overall rights as a fractional owner
• Terms pertaining to the use of the e use of the technology platform that enables the sale and purchase
UNLOCK asked Waqas Nakhwa, Founder and CEO of Aqarchain on the issues and considerations noted by Deloitte with regards to level of control, management fees being paid, exit options and overall rights as a fractional owner.
He explained, "AqarChain lists vetted properties on the platform directly from Property developers or Owners where the ROI is guaranteed and agreed for 2 to 3 years, thus there is no idle period in rental yields of the property for the investor."
In addition he notes, " AqarChain manages the leasing in advance and payouts are paid on monthly basis from the users dashboard through a smart contract, As soon as the Monthly rent is deposited it is available for the user to claim on the portal. AqarChain keeps 10% of the yield as management fees and remaining 90% is divided among all shareholders in proportion to their investment."
In terms of exit options Waqas states, "Currently there is no secondary exchange to trade the security tokens; it is managed through the OTC desk of Aqarchain. Therefore there are no secondary trade charges unless there is a capital appreciation. 5% fees are charged on gain value."
As for the Rights of the Fractional owner, Waqas says it is their right to get the monthly dividends, capital appreciation, and vote on the property decisions which are organized through a DAO.
So it would seem that projects such as Aqarchain have already addressed the issues and considerations mentioned by Deloitte in their report.
The Deloitte report is published at a time when more and more entities in the are launching tokenization real estate platforms. Such platforms include Propertiq launched in January 2021 in UAE as well as other entities include Gold Gate fintech, and Arcom in the Kingdom of Saudi Arabia.
It would see that the future of real estate will be tokenized whether in the physical or virtual realm.