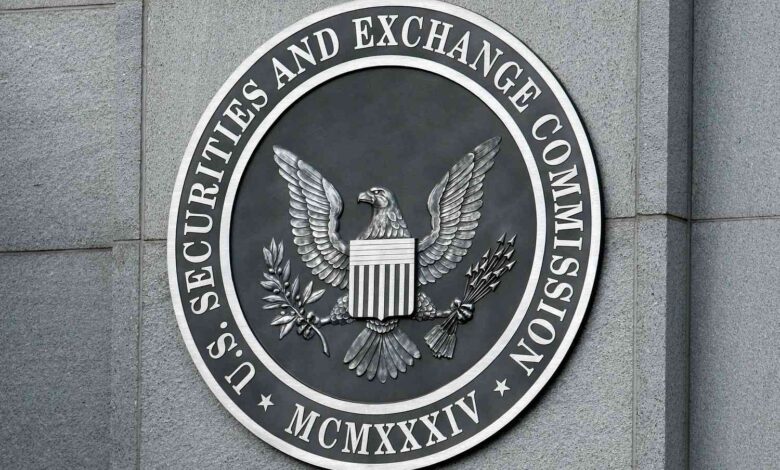 The U.S. Securities and Exchange Commission (SEC) has taken an important step in the evaluation of spot bitcoin ETF (exchange-traded funds) by accepting applications from six prominent firms, including BlackRock (BLK.N), as reported by Reuters. This marks the beginning of the SEC's decision-making process regarding the approval of the latest round of proposals.
Furthermore, the SEC has officially acknowledged applications from Bitwise, VanEck, WisdomTree (WT.N), Fidelity, and Invesco (IVZ.N) for similar spot bitcoin ETFs. These applications were made available for public viewing on the Federal Register on Tuesday and Wednesday. It's worth noting that the SEC had previously rejected numerous spot bitcoin ETF proposals due to concerns related to anti-fraud and investor protection standards.
Notably, Nasdaq (NDAQ.O), where BlackRock aims to list its ETF, recently made an encouraging announcement. It stated its commitment to address the SEC's concerns by collaborating with Coinbase, the largest U.S.-based crypto exchange, to regulate trading in the underlying bitcoin market. Similar efforts have been proposed by CBOE Global Markets (CBOE.Z).
It's worth recalling that the first bitcoin futures ETF received approval back in October 2021, which significantly contributed to the surge in bitcoin's price, reaching an all-time high of $69,000 in November of the same year.
For better understanding, it's essential to differentiate between spot ETFs, which directly mirror the cryptocurrency's price, and futures ETFs, which track the price of bitcoin futures contracts. This distinction plays a crucial role in the investment strategies of these ETFs and their potential impact on the crypto market.