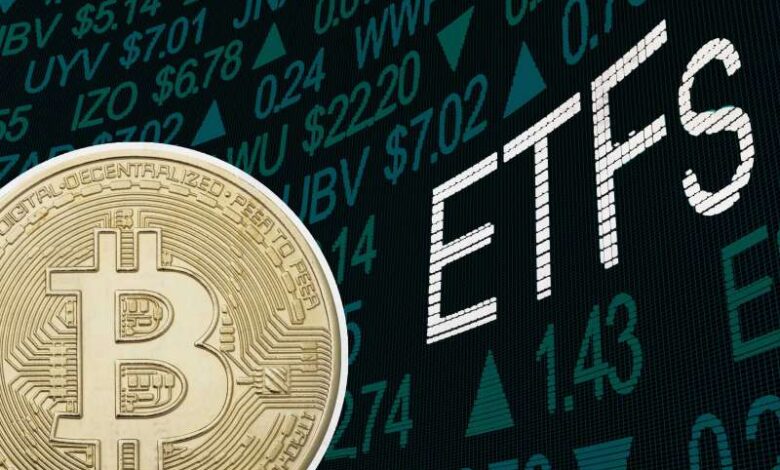 The first leveraged Bitcoin futures exchange-traded fund (ETF) received approval from the U.S. Securities and Exchange Commission (SEC) on Friday. The upcoming launch of the Volatility Shares 2x Bitcoin Strategy ETF (BITX) is scheduled for next Tuesday, June 27, on the Chicago Board Options (CBOE) BZX Exchange.
According to the SEC filing, BITX aims to achieve investment results that correspond to twice (2x) the return of the Chicago Mercantile Exchange (CME) Bitcoin Futures Daily Roll Index. ETFs, or exchange-traded funds, are investment vehicles that bundle securities such as stocks and commodities, allowing investors to gain exposure to these securities without direct ownership. Bitcoin ETFs typically fall into two main categories: Bitcoin futures and Bitcoin spot.
The BITX fund will be a leveraged ETF, utilizing debt or financial derivatives, specifically Bitcoin futures, to amplify the benchmark index's returns. While leverage can potentially lead to short-term gains for investors, it also carries the risk of significant losses.
Today's news has been largely celebrated by cryptocurrency advocates across the market, though some questions remain. Nate Geraci, co-founder of the ETF Institute, expressed his thoughts on Twitter, stating, "When we look back on the Bitcoin ETF saga in 5 or 10yrs, this will be one of the most ridiculous aspects… A 2x leveraged futures product launching before a straightforward spot ETF. Wild."
On the other hand, some pointed out that the U.S.'s first Bitcoin futures ETF, $BITO, has underperformed Bitcoin year-to-date, despite experiencing a jump against its USD pair following today's news. As per Yahoo Finance, the asset recorded a 3.45% gain on the day, reaching $17.57, but remains more than 50% below its all-time high of $43.32 in 2021.
Bitcoin's rally continues, reaching $31,000 yesterday with a 3.4% gain. The approval of BITX injects fresh air into the digital asset industry, following the SEC's recent lawsuits against two major crypto exchanges. Gary Gensler, the head of the regulatory agency, has displayed a critical stance towards cryptocurrencies.
Considering BlackRock's recent application for a Bitcoin ETF, could this signal a shift in the SEC's tumultuous relationship with crypto? While it may be premature to conclude, the news undoubtedly brings encouragement to investors.