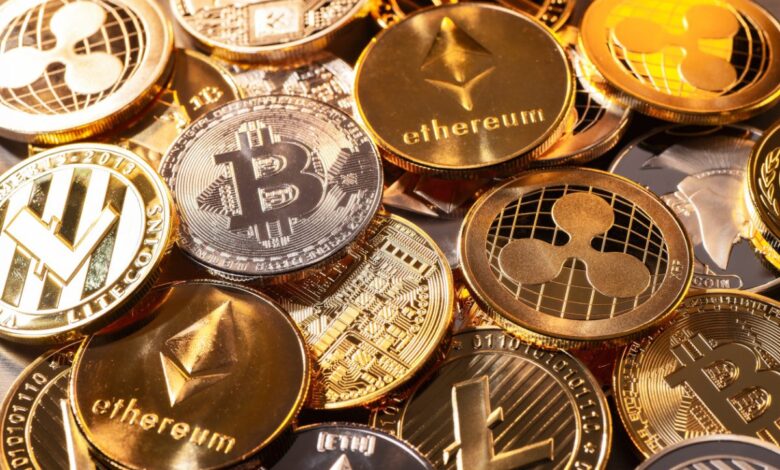 Bitcoin was hovering near its highest level this year on Friday, buoyed by a significant legal victory that ruled XRP, a cryptocurrency, not to be a security. A U.S. judge determined that Ripple Labs Inc did not violate securities law by selling XRP on public exchanges. This marked the first win for a cryptocurrency company against the U.S. Securities and Exchange Commission, instilling optimism among crypto investors.
While the decision applied specifically to this case, it generated hope that more cryptocurrencies might also be deemed not to be securities.
Challenges and Setbacks in the Crypto Industry
Amidst the enthusiasm surrounding the XRP ruling, some cautionary news emerged in the crypto industry. The Wall Street Journal reported that Binance, the world's largest cryptocurrency exchange, had been conducting layoffs, with over 1,000 employees affected. The layoffs were ongoing and could result in Binance losing more than a third of its staff. This coincided with a series of executive departures, including Chief Strategy Officer Patrick Hillmann.
This development tempered the overall sentiment among crypto investors. Additionally, Coinbase, a prominent cryptocurrency exchange, announced limitations on its crypto staking services in certain states, pending legal proceedings initiated by several states alleging securities law violations.
Market Impact and Recovery in the Crypto Space
Bitcoin reached its highest price since June 2022, briefly touching $31,818. Ether, the second-largest token, had its best session since March, while XRP experienced a significant surge of 73% following the ruling, maintaining most of its gains on Friday.
However, the positive trend in the crypto market reversed on Friday afternoon, with Bitcoin falling below $30,000 and Ether declining to $1,900. However, today the two currencies experienced an increase with Bitcoin settling at $30,310 and Ether at $1932 at the time of publishing.
XRP also experienced a price drop after its initial surge. Yesterday, XRP was trading at $0.69, marking a 25% decline from a peak of $0.93 on Thursday. The sudden decrease caught traders off-guard, resulting in the liquidation of $155 million in long positions, marking the largest long liquidation in a month. Today XRP is up by about 4%, trading at 0.72.
Cases of Bankruptcies, Bans, and Lawsuits
Cryptocurrencies have been gradually recovering this year after experiencing sharp price declines last year, along with several bankruptcies at major crypto firms, including FTX. These events added momentum to global regulatory efforts aimed at reining in the sector, particularly to protect small investors who were enticed by the allure of fast returns.
China has effectively banned cryptocurrencies, and U.S. investigators scrutinizing FTX have accused its founder, Sam Bankman-Fried, of multibillion-dollar fraud, to which he has pleaded not guilty.
Another notable case involves Alex Mashinsky, the founder of bankrupt crypto lender Celsius, who has been charged with fraud for misleading customers and artificially inflating the value of the company's token, according to an unsealed U.S. indictment. Mashinsky has pleaded not guilty.
Additionally, major exchanges like Coinbase and Binance are facing lawsuits from the U.S. Securities and Exchange Commission (SEC), with Binance also dealing with regulatory challenges from other authorities.
Encouragement Amidst Regulatory Challenges
Despite the regulatory challenges, crypto investors have found encouragement in recent developments. BlackRock, the world's largest asset manager, filed to launch a bitcoin exchange-traded fund (ETF) last month, signaling growing interest from institutional players. Additionally, in July, exchange operator Cboe refreshed its filing for a similar ETF to be managed by Fidelity.
Cryptocurrencies, as risk assets, also stand to benefit from a weaker dollar. Chris Weston, the head of research at brokerage Pepperstone in Melbourne, noted the shift from consistently negative news to a stream of positive news, which has generated momentum and improved the sentiment in the industry.