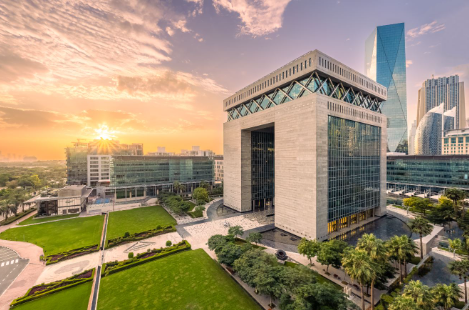 Dubai International Financial Centre (DIFC), the leading global financial centre in the Middle East, Africa, and the MEASA region, today announced the second edition of Dubai FinTech Summit to be held on 6-7 May 2024.
Under the patronage of His Highness Sheikh Maktoum bin Mohammed bin Rashid Al Maktoum, First Deputy Ruler of Dubai, Deputy Prime Minister, Minister of Finance of the UAE, and President of the Dubai International Financial Centre (DIFC), the first edition of the summit concluded with resounding success, with a remarkable turnout of 5,300 visitors from 92 countries.
As the population transitions from cash to digital payment methods, the inaugural Dubai FinTech Summit highlighted the importance of accelerated investment in digital banking services, e-commerce websites, and contactless payments.
According to co-host sponsor, Visa, four in five consumers surveyed in the UAE would switch merchants based on the payment methods offered, with most preferring digital payments over cash.
A platform for collaboration
During the Dubai FinTech Summit 2023, an impressive number of over 20 MoUs were signed with renowned global financial leaders. DIFC itself secured 12 MoUs during the Summit, solidifying partnerships with influential players in the finance and technology sectors.
Among these partnerships, Standard Chartered Bank stood out, as they announced their plans to introduce digital asset custody services to meet the needs of institutional clients worldwide, pending regulatory approval.
Expansion and growth
Showcasing the significant growth and potential of the FinTech sector in the region, Brad Garlinghouse, CEO of Ripple, a leading crypto solutions provider, announced the company's plans to expand into the region. With 20 per cent of its customers being MENA-based, Ripple is choosing to leverage the city's forward-thinking regulatory framework and ecosystem to open its first regional hub in Dubai at DIFC.
Global crypto exchange, Coinbase, also announced exciting expansion plans, with CEO Brian Armstrong stating the company's intent to explore the UAE as a prospective hub for its operations in the Middle East, Africa, and Asia.
Sharing insights on the increasing accessibility to smarter technologies, Jenny Johnson, CEO of Franklin Templeton, global leader in asset management, said: "AI is playing a big role in dynamically switching up investment portfolios and banking, (enabling) the ability to enhance tasks such as tax efficiency and delivering customization in ways traditional banks could never achieve."
Commenting on the UAE's vision for economic diversification, she added, "It's been reform, invest, and transform. We have seen reform achieve two things. First, it has attracted human capital and talent. The second are the reforms around capital requirements for foreign ownership. One of the things I appreciate about this region is its generational thinking. It is about how you are diversifying economies to ensure that you are successful for generations to come."
Speaking on changes in interest rates, Piyush Gupta, Group CEO of DBS Bank, said, "Four to five per cent interest rate environments have not been unusual. The big difference this time around is not the rate of interest, but the pace of change. Normally, the Federal Reserve System (FED) tends to take a couple of years − two to two and a half years to slowly work its way up. This time, a lot of people argued that the FED was behind the curve, and as a consequence, they have to react much more quickly."
Dubai FinTech Summit will return in 2024
Looking ahead, the second edition of Dubai FinTech Summit promises greater impact, so mark your calendars for 6 and 7 May 2024, and be part of this transformative event that will unlock new possibilities and drive the FinTech industry forward.