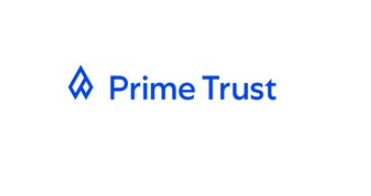 The insolvency of a subsidiary of Prime Trust serves as further evidence that the cryptocurrency market's prolonged downturn is far from reaching its end.
On Tuesday, Banq Inc, a payment processor based in Nevada that is known for its cryptocurrency-friendly approach, filed for Chapter 11 bankruptcy protection.
The filing was prompted by the discovery of unauthorized transfers amounting to $17.5 million in assets, which were directed towards NFT projects initiated by a group of former Banq executives, including its founder and former CEO, Scott Purcell.
In May 2022, Banq filed a lawsuit in federal court accusing its former executives of misappropriating its technology and other valuable assets. The lawsuit claimed that the ill-gotten gains were utilized to launch Fortress NFT and Planet NFT. Banq alleged that these executives violated non-disclosure agreements and the Nevada Uniform Trade Secrets Act.
According to Banq, in May 2021, Purcell abruptly informed the company's shareholders about the suspension of all sales and marketing activities just as revenue generation was beginning.
Purcell claimed that the company's focus would be redirected towards NFT wallet technology. To support this shift, Purcell arranged a $3 million loan from N9 Advisors LLC, a Delaware-registered company.
In December 2021, Purcell unilaterally announced the winding down of the majority of Banq's operations. Subsequently, Purcell resigned, followed by the departure of CTO/CPO Kevin Lehtiniitty and general counsel George Georgiades.
In January 2022, Banq's acting CEO discovered that the three former executives had launched Fortress NFT in September of the previous year. Banq also found that Purcell and his colleagues had unlawfully transferred the company's employees, trade secrets, intellectual property, technology, business opportunities, and equipment.
These actions forced Banq to suspend its day-to-day operations. The company's attempts to continue its operations were further impeded by a legal action initiated by N9 Advisors in a Florida court.
Banq claims that N9 Advisors, which is not only its largest creditor but also a significant investor in Fortress, hindered their progress.
In its Chapter 11 filing, Banq lists assets worth approximately $18 million, the majority of which is composed of the allegedly misappropriated property.
Notable creditors include LV Stadium Events Company, the venue of the NFL's Las Vegas Raiders. Banq owes LV over $788,000 for personal seat licenses for Raiders' games, which Purcell purportedly transferred to himself before leaving the company.
Banq further alleged that its former executives attempted to conceal their wrongdoing by deleting electronic files. In January, the parties were compelled to enter into arbitration to seek resolution for their disputes.
The recent development has caused a slight wave of panic within the industry, leading companies to reassure their clients that they have either severed ties with Prime Trust or have no association with them at all. For instance, in a letter to its clients, HAYVN, a leading digital asset-focused financial institution in the UAE and globally, mentioned that it has been informed that by order of the Nevada Financial Institution Division sent on Wednesday, June 21st, 2023, Prime Trust is halting all deposits of fiat and digital assets.
It also explained that HAYVN has zero exposure to Prime Trust and has multiple USD rails available for its clients. Effective immediately, the company has suspended all business through Prime Trust and continues to service all its clients through its multiple USD banking partners.
BitGo to Acquires 100% Equity in Prime Trust Parent? 
On June 8, leading cryptocurrency custodian BitGo announced the signing of a term sheet to acquire 100% equity in Prime Core Technologies, the parent company of Prime Trust.
BitGo expressed that this acquisition would enable them to provide a comprehensive range of solutions to institutional clients and fintech firms.
As part of the deal, BitGo is supposed to integrate Prime Trust's Nevada Trust Company into its existing network of trust companies.
Additionally, BitGo will leverage Prime Trust's exchange network and API to enhance its own services. The acquisition will grant BitGo access to Prime Trust's banking partners, payment infrastructure, crypto retirement funds (IRAs), and a variety of other offerings.
It is worth noting that Prime Trust has faced mounting pressure, resulting in a significant reduction in its workforce by approximately one-third in January. Following a banking crisis in March, Prime Trust stepped in to safeguard Binance.US customer funds by utilizing a network of partner banks.
In 2022, the company became embroiled in a scandal in Oregon, where it was revealed to be the source of a $500,000 contribution to the state's Democratic Party. This donation was later found to originate from former FTX executive Nishad Singh.
Meanwhile, BitGo, the prominent cryptocurrency custodian, was on the verge of being acquired by Galaxy Digital for $1.2 billion in 2022. However, the deal fell through, leading BitGo to file a lawsuit against Galaxy for breaching the acquisition agreement.