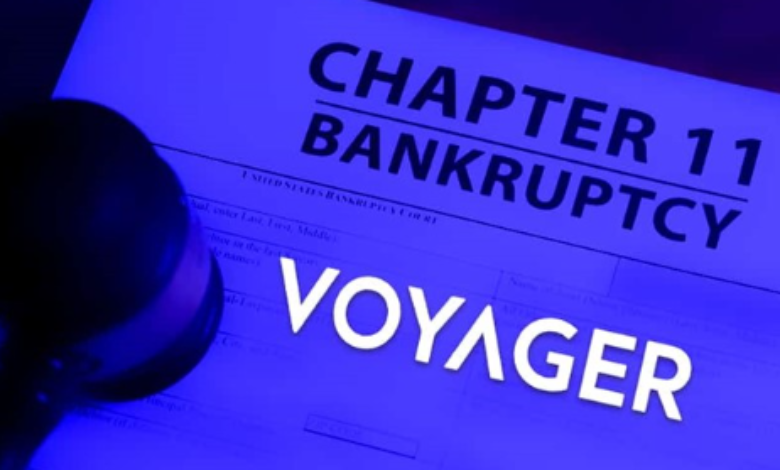 After nearly a year since filing for Chapter 11 bankruptcy, cryptocurrency brokerage Voyager Digital is gearing up to relaunch its app and enable customers to finally retrieve their funds.
In a court filing on June 14, Paul Hage, the bankruptcy plan administrator, stated that by approximately June 15, the Voyager app would be updated to display the available withdrawal amounts.
Hage estimated that the withdrawal period would commence between June 20 and July 5.
The court-approved bankruptcy plan, granted on May 17, entails customers initially receiving 35.72% of their claims through cryptocurrency withdrawals via the Voyager app or in cash after a 30-day period.
Additionally, Hage mentioned in the filing that the bankrupt crypto hedge fund Three Arrows Capital still owes Voyager a substantial amount of $650 million.
Therefore, while the first phase of withdrawals allows for slightly over 35% of customer funds to be retrieved, the focus will subsequently shift to recovering additional assets for distribution to creditors once the initial distribution is finalized.
It is worth noting that after initially filing for bankruptcy on July 5, Voyager encountered setbacks with its previous bankruptcy plan proposals.
The first proposal, involving a $1.4 billion deal with FTX.US, was ultimately abandoned when FTX itself filed for bankruptcy.
Another $1 billion deal with Binance.US also fell through on April 25 due to concerns over the "hostile and uncertain regulatory climate in the United States."
Furthermore, there is a possibility of an additional $445 million in customer funds becoming available to creditors. However, this is contingent upon the resolution of Alameda Research's preference claim against Voyager, which is not anticipated to be finalized until at least mid-September 2023.