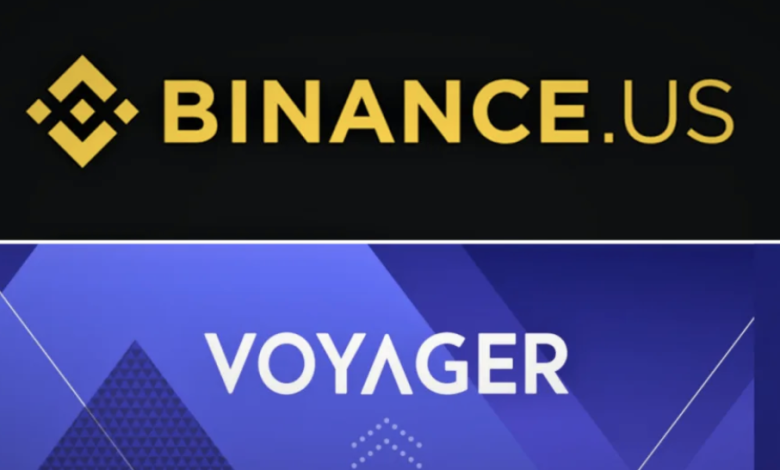 Binance.US has announced through a tweet that it will not proceed with its plan to acquire $1 billion worth of assets from Voyager Digital, a bankrupt cryptocurrency brokerage.
The company attributed its decision to the uncertain and unfavorable regulatory environment in the United States.
On April 19, an agreement was reached among Voyager, the Voyager Official Committee of Unsecured Creditors, and the U.S. government for the purchase to push through, but an emergency stay was granted by a judge on March 28, halting the deal.
Voyager and the Voyager Official Committee of Unsecured Creditors expressed their disappointment with Binance.US's decision through their tweets, and the latter is currently investigating potential claims against Binance.US.
Binance.US has exercised its right to terminate the asset purchase agreement and clarified that it aimed to assist Voyager's clients in accessing their cryptocurrencies. However, the exchange cited the hostile and unpredictable regulatory climate in the United States as the reason for backing out.
It is unclear why Binance.US changed its decision, considering its existing familiarity with the U.S. regulatory landscape.
On one hand, some members of the Twitter crypto community expressed sympathy towards Binance.US, with one user even saying that they would have left earlier due to government harassment.
On the other hand, some users were more vocal in their criticism.
Nevrtheless, not all members of the Twitter crypto community shared the same sentiment.
One user responded to Binance.US's announcement, stating that the exchange already has access to their personal information as customers, so the payment of $10 million for the asset purchase was a good deal.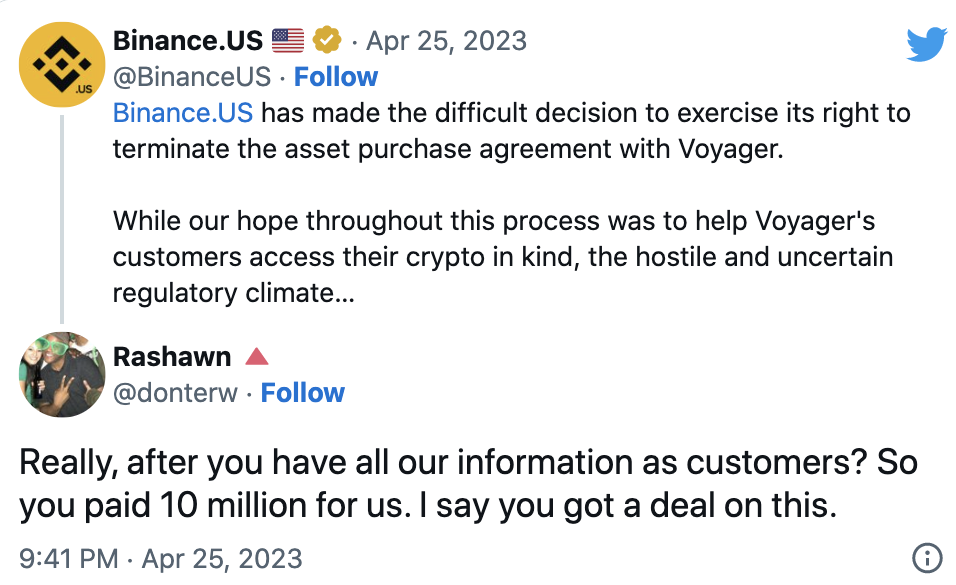 Voyager and the creditors' committee have revealed that they will focus on implementing the "toggle option," which involves distributing cash and cryptocurrencies directly to customers through the Voyager platform.