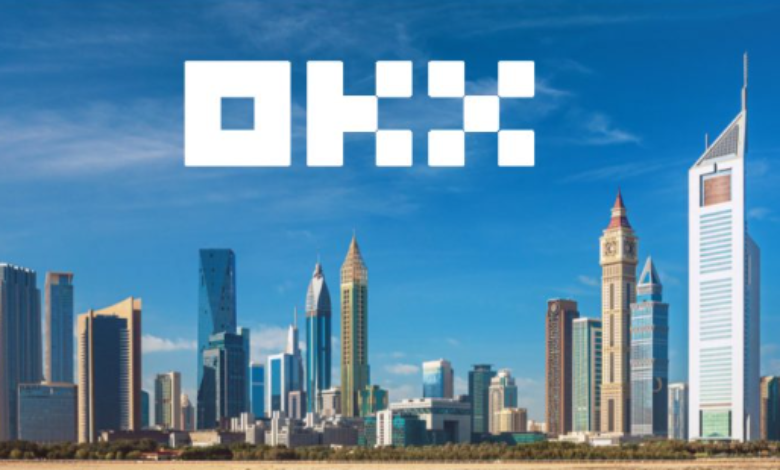 OKX, the second-largest cryptocurrency exchange by trading volume, recognizes the UAE as a crucial center for growth and business, both globally and regionally.
In order to expand the operations of OKX Middle East, the company has established a new office at the Dubai World Trade Center.
With a focus on local talent acquisition and senior management, OKX aims to increase its Dubai staff to 30 employees. Furthermore, OKX plans to introduce its brand partnerships to the UAE, engaging customers and fans through exciting activations and events.
The issuance of the MVP preparatory license enables approved licensees to fulfill the necessary pre-conditions for conducting MVP operations within the VARA regime.
Once OKX Middle East receives operational licensing, it will be authorized to offer a comprehensive range of regulated virtual asset activities. This includes spot trading, derivatives trading, and fiat services, such as deposits and withdrawals in USD and AED. These services will be available to institutional and qualified retail customers, ensuring a well-rounded offering in the market.
"We think Dubai is very important and serves as our regional hub for UAE and MENA," quoted Tim Byun, OKX global head of government relations. "Dubai has probably the most comprehensive and timely regulation to date. It has one responsible, dedicated regulator in VARA, and we think that clarity and finality of who to go to when it comes to regulations is a huge plus."
However, it is worth noting that for the time being, OKX has temporarily halted operations in Canada. Byun emphasized that despite this pause, OKX maintains a steadfast commitment to Canada and the Ontario Securities Commission (OSC).
"We are not dropping out of Canada," he said. "We are progressing with our license as a broker dealer with the OSC." While it may be "a long road," the exchange will get back to Canada as soon as possible, he said.
Based on the evidence at hand, there is no doubt that the UAE is making remarkable strides in the digital asset space. The influx of major players like Coinbase choosing to migrate to the UAE is a testament to the country's crypto-friendly environment.
The UAE's proactive approach to embracing cryptocurrencies and creating a supportive regulatory framework has positioned it as a leading destination for the digital asset industry. With its favorable ecosystem, it comes as no surprise that the country is truly thriving in the world of cryptocurrencies.