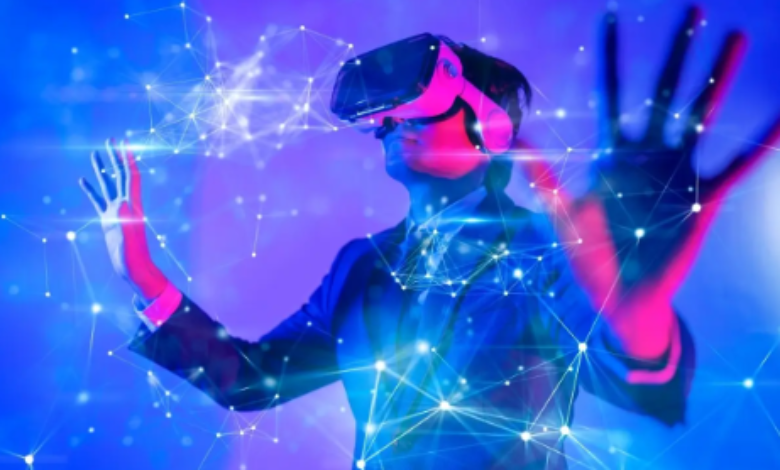 According to a recent survey done by Paypal, 56% of respondents anticipate an increase in their usage of cryptocurrencies within the next five years in relation to the metaverse.
The study defines the metaverse as a virtual realm where users engage through avatars and interact with both one another and a computer-generated environment.
The survey included 10,000 active adults within the metaverse.
Among metaverse users, 80% are currently utilizing cryptocurrencies, while an overwhelming 97% of metaverse users hold various coins.
Bitcoin (BTC) ranks as the most widely held coin, followed by ether (ETH) and robux (RBX). Despite the metaverse not yet offering a simple path to monetary gains, 75% of users express keen interest in this area, with a majority preferring to receive payment in cryptocurrencies rather than fiat currencies, even in the face of market downturns.
Notably, the survey highlights Meta and Roblox as prominent metaverse companies. While the survey explores the role of cryptocurrencies, it is important to note that Paypal's metaverse definition does not directly correlate with blockchain technology.
The survey also reveals that a significant majority of respondents desire features such as payment fraud protection and secure storage of digital assets. It further suggests that digital wallets in the metaverse could potentially extend their functionality to include avatar verification and interoperability.
Paypal has projected that spending within the metaverse will reach billions of dollars. According to the survey conducted, a significant majority of metaverse users are currently engaged in video games. Presently, the metaverse sees an annual expenditure of $28 billion, with a user base of slightly under 38 million people.
Considering both existing and potential users in the United States, it is estimated that the total spending in the metaverse will amount to $72.6 billion in the coming year and an average of $92.7 billion per year over the next five years.
There is no doubt that speculation has surrounded the state of the metaverse in recent times, with debates on whether it is declining or evolving. In fact, Meta, formerly known as Facebook, serves as an example of a metaverse initiative that encountered challenges. Its stock value dipped below $100 throughout 2022, and the company announced substantial job cuts.
The metaverse unit of Meta has suffered significant losses, totaling $5.7 billion so far this year, and $13.72 billion in 2022. Even Microsoft disbanded its metaverse team several months after its creation.
Nevertheless, giants like HSBC and JPMorgan are making moves in the metaverse.
Moreover, Apple has introduced a virtual reality headset during the Worldwide Developers Conference. The announcement did not explicitly mention the metaverse or Apple's specific plans regarding this field, but we can already see it tapping into it.
The metaverse, if developed thoughtfully and responsibly, holds the potential to significantly enhance our lives. As a complementary extension to our physical reality, it can offer new avenues for connection, creativity, and exploration.
By integrating seamlessly into our daily experiences, the metaverse can provide opportunities for education, entertainment, commerce, and social interaction on unprecedented levels.
With the right approach, the metaverse has the capacity to shape a future where technology enhances our humanity and enriches our collective experiences.