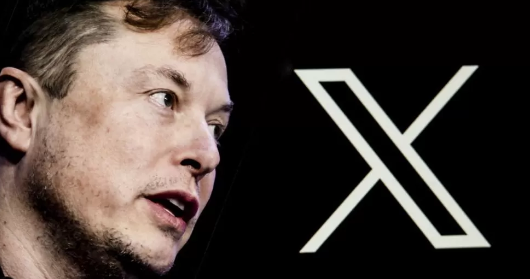 Rhode Island's regulatory authorities have given their authorization to X for a currency transmitter license, signifying a significant stride in the company's venture into the financial services arena.
This license is a mandatory prerequisite for entities engaging in financial operations on behalf of users involving the transmission of money, encompassing both conventional and cryptocurrency assets. This endorsement will enable X to securely store, convey, and trade digital currencies.
Confirmed on August 28 by the Nationwide Multi-State Licensing System (NMLS), the Rhode Island Currency Transmitter License obtained by X denotes a noteworthy progression in Elon Musk's endeavor to shape X into an all-encompassing application, encompassing both cryptocurrency and conventional monetary transactions.
Although initial indications hint at X's forthcoming payment feature initially accommodating only traditional currencies, reports indicate that Musk has directed X's developers to construct the platform's payment infrastructure in a manner that permits the future integration of cryptocurrency functionalities.
This affirmation follows almost two months after X procured licenses as a money transmitter in Michigan, Missouri, and New Hampshire, all of which were endorsed on July 5.
The recent approval brings the total count of states in which X holds transmitter licenses to seven. According to Cointelegraph, the precise array of financial services to be unveiled upon the introduction of X's payment features remains uncertain.
Insiders privy to the company's strategies have revealed that X will commence by offering services for fiat currency transactions akin to those provided by PayPal, an enterprise Musk had a hand in founding.
These services are anticipated to provide the groundwork for the eventual integration of cryptocurrency capabilities.
Amidst the ongoing discussions surrounding Musk's acquisition, a prevalent inquiry arises about the driving force behind his endeavors—a question that seeks to decipher the underlying purpose of his actions in the payment realm.
Musk's connection with payments traces back to his pivotal role as a trailblazer in the late '90s with PayPal, an industry behemoth that eventually propelled him into the ranks of billionaires. The realm of payments seems ingrained in Musk's DNA.
One of his initial ventures was an enterprise centered around payments, aptly named X—a moniker he has resurfaced for a Twitter venture he boldly predicts will garner a user base of 104 million by 2028.
Notably, Caitlin Long, a respected figure in the financial sector who previously held a significant position at Morgan Stanley and now spearheads a stablecoin enterprise, has unequivocally expressed her conviction that Musk's utilization of Twitter serves as a conduit for the realization of his longstanding aspiration—to revolutionize the payments landscape.