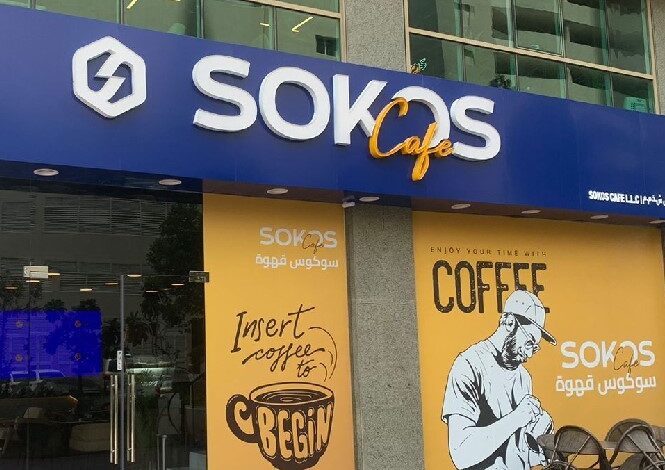 Calling all coffee aficionados, tech enthusiasts, and art connoisseurs! The wait is over as Sokos Café, the world's first NFT-themed café, has officially opened its doors in the heart of Dubai. Nestled in front of the Emirates Towers Metro Station on the iconic Sheikh Zayed Road, Sokos Café is redefining the café experience in an unprecedented way.
Picture this: You walk in, and the aroma of freshly brewed coffee envelops your senses. You know you're in for a treat. Sokos Café is not your average coffee shop; it's a portal to a new dimension where the digital world seamlessly merges with reality.
The Digital Gallery: Where Coffee Meets Art
Venture upstairs, and you'll be transported into a captivating world of NFTs. Stunning digital art pieces, curated in collaboration with some of the most talented artists in the NFT space, adorn the walls. These unique creations are available for purchase as NFTs, making Sokos Café a gallery and marketplace all in one.
Gaming Galore, Sports and More
But that's not all! While your coffee is brewing, you can dive into a world of entertainment. Sokos Café boasts an array of digital games, from classics like Chess and Checkers to immersive VR experiences. Challenge your friends, sip on your aromatic coffee, and cheer for the victor – it's an experience like no other.
If you're a sports enthusiast, Sokos Café has you covered. Enjoy live sports broadcasts while sipping on exquisite drinks. It's the perfect place to catch up with friends and colleagues over a chilled Mojito or a steaming cup of coffee.
What Sets Sokos Café Apart
Sokos Café is more than a café; it's a celebration of the digital age, art, and innovation. As NFTs continue to shape the future, this Café stands as a testament to this evolution, offering a space where the extraordinary becomes the everyday.
So, gather your friends and family and step into a world where the aroma of coffee mingles with the promise of digital wonder. Sokos Café invites you to embark on a groundbreaking journey that combines art, innovation, and coffee in one remarkable place.
Don't miss out on this one-of-a-kind experience in Dubai. Sokos Café is where the future is brewed, one cup of coffee at a time. It is the convergence of the digital and the delectable!
To have a closer look, check out the video below: