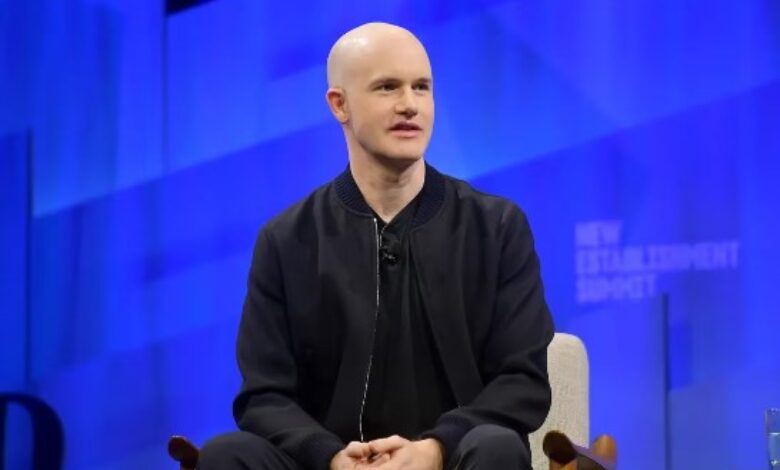 Coinbase's CEO, Brian Armstrong, has presented his views on the future of cryptocurrency, revealing a set of ten captivating concepts.
On the 30th of August, the leader of Coinbase shared his vision for the crypto landscape in a presentation, as he believes that the current bear market can serve as a catalyst for developers to advance these ideas.
Armstrong shared his top ten ideas, hoping they would inspire individuals to bring them to life. He emphasized that while ideas are valuable, their execution matters most.
One of the concepts he explored was the idea of an "on-chain reputation" system, which would assign reputation scores to wallet addresses or Ethereum Name Service (ENS) names, based on activities recorded on the blockchain.
Additionally, Armstrong highlighted the potential of "on-chain ads", a Web3 adaptation of advertisements that would reward users based on blockchain interactions, diverging from the click-centric approach of traditional Web2 ads. These on-chain ads could incorporate smart contracts to define payouts and allow wallets to select which ads to display.
Another intriguing idea he introduced was the concept of a "flatcoin" – a decentralized stablecoin designed to combat inflation and maintain purchasing power. This innovative approach could involve asset-backed support or algorithmic mechanisms.
Armstrong pointed out existing services like Ampleforth and Truflation, which already demonstrate ways to track inflation on-chain. Moreover, Armstrong argued for the need of such a concept since both Bitcoin and fiat-backed stablecoins face limitations like inflation and vulnerability to seizure, akin to traditional fiat currencies.
The notion of "on-chain capital formation" was another thought-provoking idea. Armstrong characterized it as a concept that democratizes fundraising, enabling ICOs and startups to secure funds on the blockchain in a compliant and trustworthy manner. He acknowledged the past ICO craze and the underlying reason for it – the global process of capital formation still possesses excessive barriers.
Armstrong's optimism extended to a crypto job and task marketplace, envisioned as a global platform for individuals to find crypto-related employment opportunities. This platform would facilitate payments in cryptocurrency and eliminate the complexities of cross-border transactions. In fact, Coinbase has recently partnered with X to launch a job posting feature, demonstrating the company's commitment to this concept.
Another of his concepts revolved around introducing privacy to layer 2 solutions, which would incorporate confidential transactions within L2 systems instead of restricting them solely to public blockchains.
He noted, "There are numerous instances where transparency holds value, but it's not desirable for the majority of economic transactions to be public."
Among his other notions were a decentralized peer-to-peer exchange running entirely on the blockchain, and the implementation of blockchain-based games that grant players true ownership of in-game assets through NFTs. This innovation gives rise to in-game economies and metaverse realms. Furthermore, the tokenization of real-world assets like stocks, commodities, and real estate was another compelling proposal, with such asset tokenization practices already in use globally.
Armstrong's ultimate proposition, labeled "Software for Network States," entailed creating tools to facilitate the governance, voting, taxation, and service management aspects of startup cities and communities directly on the blockchain. He envisaged a future where entrepreneurs would look back with a sense of longing, wishing they had embarked on their crypto ventures in 2023. He concluded his discourse with the sentiment that bear markets serve as fertile ground for constructive development.
According to Cointelegraph, Coinbase has been actively preparing for its inaugural event, the Coinbase Ventures Builder Summit scheduled for October in California.