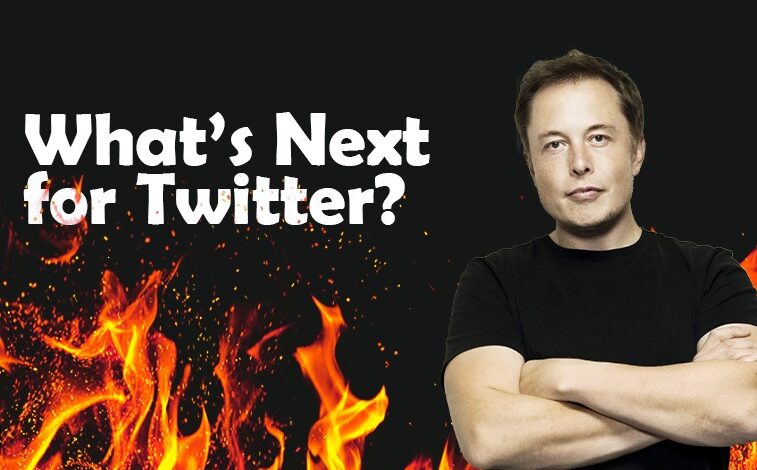 Elon Musk took over Twitter last week, as the new CEO completed the $44 billion deal on October 27 and marked the event with his usual over-the-top shenanigans.
As usual, the media world, which spends most of its day on the social media platform, has been obsessing about his motives:
Did he buy Twitter to advance a hard-right political agenda? Is he planning for world domination? Or he just wants to reign the world payment kingdom?
Truth be told, Musk is known to be a strong crypto proponent despite some unexpected actions that he took regarding this topic. His multinational company, Tesla, owns nearly $220 million worth of Bitcoin. This figure previously stood at around $1.5 billion, but the company was forced to sell 75% of its BTC holdings in July this year due to bear market pressures. In 2021, Musk also revealed that he had personally invested in Bitcoin, Ethereum and Dogecoin.
In fact, one of the first features to be launched in the Elon Musk era is a crypto service called NFT Tweet Tiles. It was launched on October 28, just a day after Musk took over the reins at Twitter, and allows users to buy, sell, and display NFTs directly through Tweets. Currently, the feature works in partnership with four marketplaces: Rarible, Magic Eden, Dapper Labs and Jump.trade, leaving OpenSea, the world's largest NFT marketplace, out of this service for now.
A few days later, on October 29, Binance also pledged allegiance with Musk, as the crypto exchange is setting up an entire team to look into the current issues caused by Twitter bots, after it confirmed investing USD 500 million in Musk's Takeover.
Musk's move should also bode well for Dogecoin. His tweets alone are usually enough to cause large price spikes for the meme coin.
"I'm mainly supporting Doge, frankly," said Musk during a recent appearance on the Full Send podcast. Therefore, it is no surprise that Dogecoin has rallied over 107% in the last seven days.
This being said, the whole crypto space is waiting for Musk's next step to see if it will break it or make it. In fact, if Musk did decide to have crypto play a bigger role on Twitter, here are some ways he could do it:
How can Musk intertwine crypto and Twitter?
Bots and spam on Twitter are huge pain points for Musk, and helped spark a contentious legal battle that put his acquisition of the company in jeopardy. The issue is particularly important in crypto, where spam accounts impersonate famous figures like Musk in order to promote scams involving fake crypto giveaways. But some digital-asset enthusiasts believe that using blockchain could help reduce bots on Twitter. A blockchain-based identity verification tool or an NFT passport could be options for promoting Musk's goal of wanting to "authenticate all real humans" on Twitter.
Freedom of speech is close to Musk's heart, and he intends to lift the company's lifelong bans on users. Those values align with those of many crypto believers dedicated to the ethos of decentralization promoted by blockchain. They think that a single entity shouldn't make major decisions over how a platform is managed. While Musk could potentially implement a token-based voting system that allows users to have more say over what happens on Twitter, it's important to note that his potential embrace of crypto is a double-edged sword. While adding more crypto elements on Twitter could expand mainstream usage of digital assets, it will further consolidate Musk's influence over an industry that many want to be as decentralized as possible.
Musk has already expressed ambitions of turning Twitter into a "super app" and spoken admiringly of China's WeChat platform, which can handle messaging, games, payments and video streaming. With other aspiring super app creators like Revolut Ltd. expanding into crypto, it would make sense if Musk's vision included digital assets as well. Allowing more cryptocurrencies for tipping could be a first step, with Dogecoin being a likely top candidate given Musk's love of the token.
Other mainstream social media platforms like Instagram are diving further into NFTs. Though Musk has mocked these assets in the past, including Twitter's decision to allow authenticated NFT profile pictures, he could introduce more NFT features, such as a marketplace or the ability for users to create a profile represented by an NFT that gives them greater ownership over their content – a practice already implemented by decentralized social media platform Lens Protocol. These measures could ensure that Twitter doesn't fall behind other social media giants in terms of crypto adoption.
It is a payment kind of thing
Nevertheless, many are questioning the motives of Musk's takeover, saying that he wants to dominate the payment world. But why?
Musk was one of the pioneers of PayPal, the giant payment platform in the late '90s that later on made him a billionaire. Payments are in Musk's blood. One of his first companies was a payments business called X—a name he resurrected for a Twitter product he has claimed will reach 104 million users by 2028.
Caitlin Long, a respected former Morgan Stanley banker who now runs a stablecoin company, told Fortune Crypto that she has no doubts Musk is using Twitter as a vehicle to further his long-held desire to remake the payments industry.
"He's been trying to disintermediate ACH his whole career," she said, referring to the money transfer network run by the banks. Long views Musk's Twitter play as the reincarnation of Libra, which sought to provide crypto wallets to Facebook's more than 1 billion users. The plan foundered under withering scrutiny from Congress, but Long says Twitter can succeed where Facebook failed because its payment backbone is the Bitcoin Lightning network, a mostly decentralized structure that doesn't have the same political baggage as a project led by Mark Zuckerberg.
Also, Musk has brought some particular people in to help him: Binance founder Changpeng Zhao; David Sacks, another PayPal member who is deeply involved in crypto; as well as Sriram Krishnan, who invests for a16z Crypto and who has an Ethereum address in his Twitter handle.
Does this sound like the makings of a political and media operation—or one for payments.
One more good reason to think Musk will treat his new purchase as a vehicle for payments is because he has said as much. According to an investor document obtained by the New York Times, Musk has predicted that Twitter will bring in $1.2 billion in payment revenue by 2028, which would also achieve his stated goal of making the platform less dependent on advertisers.
Who is going to win the payment war?
The main question remains: if Musk decides to integrate a crypto payment system, starting off with paying for verified accounts, what would he choose?
Is it going to be a stablecoin or a cryptocurrency? And which protocol will reign?
If so, why not Binance's stablecoin knowing it's a secure network and has the burning strategy?
What about Dogecoin, Musk's favourite cryptocurrency? Is the network secure enough though? And if he ends up choosing it, wouldn't he be manipulating the market and obliging people to use the same product?
Ethereum has also proved itself to be a very competitive project like no other, especially after the merge. Why wouldn't Musk go for it?
With all these questions in mind, the crypto community will keep wondering what the serial investor is planning on doing, in hopes of using his power to better the space and not destroy it.