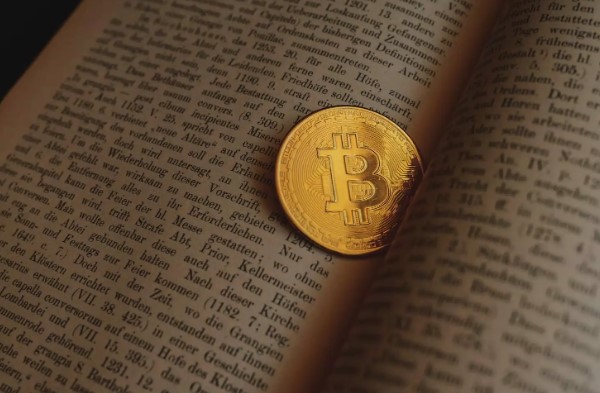 A graduate thesis on Bitcoin, written by a major in the U.S. Space Force, has become a popular choice on Amazon, despite not sounding like a typical page-turner.
Titled "Softwar: A Novel Theory on Power Projection and the National Strategic Significance of Bitcoin," the paper argues that Bitcoin could serve as a military-grade solution for securing information, instead of just being used as a form of currency.
Jason Lowery wrote the paper during a 6-month fellowship at the Massachusetts Institute of Technology, which was sponsored by the Department of Defense.
According to his brief biography on Amazon, Lowery has advised senior U.S. officials on Bitcoin-related policy in various offices related to the president, Secretary of Defense, and the Joint Chiefs of Staff.
Although "Softwar" does not rank within the top 500 books on Amazon, it has been consistently ranked number one in the digital currencies category and is currently ranked second in both technology and engineering categories.
Drawing from multiple fields, including anthropology and computer science, Jason Lowery's over 350-page book explores his "Power Projection Theory."
According to Lowery, Bitcoin's proof-of-work system, used for transaction verification, can be utilized by military powers to enforce restrictions on malicious actors without lethal consequences, through significant physical work, in the form of computational power.
The book explains that Bitcoin has the potential to function as an electro cyber-defense protocol rather than just a peer-to-peer electronic cash system.
Lowery believes that unlike most software that can only impose logical constraints on computers, Bitcoin can physically restrict computers. The acknowledgments section of the book pays tribute to some of Bitcoin's most ardent supporters, such as MicroStrategy's Michael Saylor and Peter McCormack.
In addition, Lowery cautions that inadequate reserves of Bitcoin held on behalf of the U.S. government could pose a national security threat if the network is utilized as a cyber-security tool.
According to Lowrey, the U.S. could surrender a strategically vital power and impede its global power dominance if it fails to stockpile strategic Bitcoin reserves or encourage Bitcoin adoption. However, the recent sale of $215 million in seized Bitcoin by the U.S. raises questions about the level of support for Lowrey's proposal.
Despite the book's disclaimer stating that the views expressed are not representative of any official stance of the DoD, Air Force, or MIT, "Softwar" has garnered a large number of positive reviews on Amazon, with the majority of readers rating the book five stars. Nevertheless, some readers criticize the book for having too much wishful thinking, making arguments based on opinion, and including quotes from "The Matrix" that detract from the seriousness of the topic.