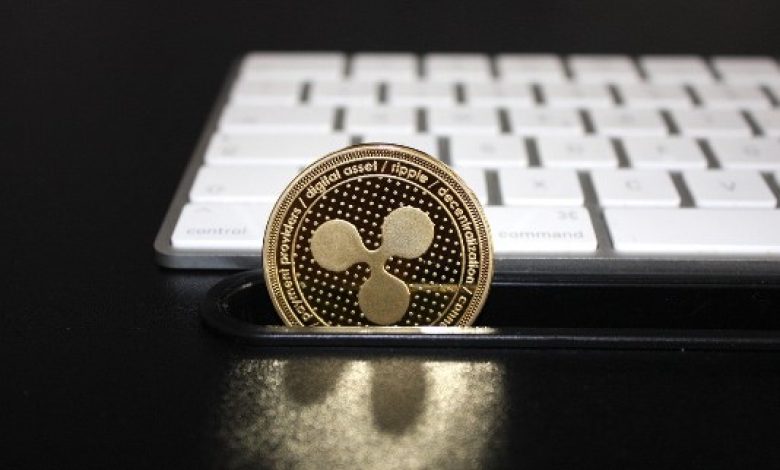 The Chief Legal Officer of Ripple, Stuart Alderoty, has raised his apprehensions about the cryptocurrency industry's attitude towards regulatory measures.
He rebuked the industry leaders for their present stance and highlighted the necessity for a more dutiful and pre-emptive approach towards cryptocurrency regulation.
Alderoty conveyed his dissatisfaction through a tweet, where he underlined that dismissing one's initial statements by merely mentioning that they haven't labeled all cryptocurrencies as securities except Bitcoin (BTC) doesn't negate their impact.
He accentuated that words bear significance, even for high-ranking administrators who aren't elected representatives.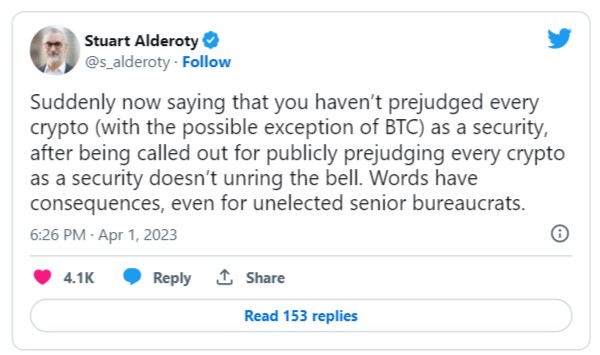 Alderoty drew attention to the importance of establishing lucid and consistent regulatory guidelines to facilitate progress while safeguarding investors. As the industry advances at an unprecedented pace, there is an urgent need for comprehensive and effective regulatory oversight.
In a recent tweet, Ripple's CEO, Brad Garlinghouse, criticized the chairman of the Securities and Exchange Commission (SEC), Gary Gensler.
Garlinghouse expressed disbelief at Gensler's assertion of having the authority to decide what qualifies as security, instead of adhering to the legislation that authorizes the SEC's power.
Garlinghouse also urged the elected officials in the United States to take notice of the matter at hand.
Furthermore, Alderoty advised the cryptocurrency leaders to exercise caution before aligning themselves with Massachusetts Senator Elizabeth Warren's anti-cryptocurrency movement.
He reminded the politicians of Warren's unsuccessful bid for the presidency, indicating that her stance on cryptocurrency may need to be more thoroughly informed.
Although Ripple and the SEC are engaged in a legal dispute lasting two years, a high-ranking Ripple executive remains optimistic about their prospects of winning the case.
The executive cites a recent court opinion that dismissed the SEC's professional views on XRP while still permitting Ripple's professionals to participate as evidence of their advantageous position.