After publishing the "GCC State of the Metaverse and its Potential for Luxury Retail",Chalhoub Group revealed that the metaverse industry is currently worth $40 to $65 billion and is expected to reach $13 trillion by 2030.
Nick Vinckier, Head of Corporate Innovation at Chalhoub Group, explained, "There are three key takeaways from the document, according to Vinckier. The first is that although it is "very early days" for Web3, it is not a trend or hype that will fade; it will only grow exponentially."
The report shows high levels of awareness across all facets of Web3, with consumers being most aware of crypto (77 percent), followed by NFTs (49 percent) and the metaverse (46 percent), mainly among younger, high-income males predominantly in the UAE, Saudi Arabia and Oman.
Secondly, Vinckier said, there is already a lot of value in Web3 with 48 percent saying they have invested in crypto. Moreover, 23 percent said they are engaged with NFTs and active on metaverse platforms, and 71 percent are engaged with branded virtual experiences.
Thirdly, he added, "the customer is already expecting that their favorite brands are present in the metaverse."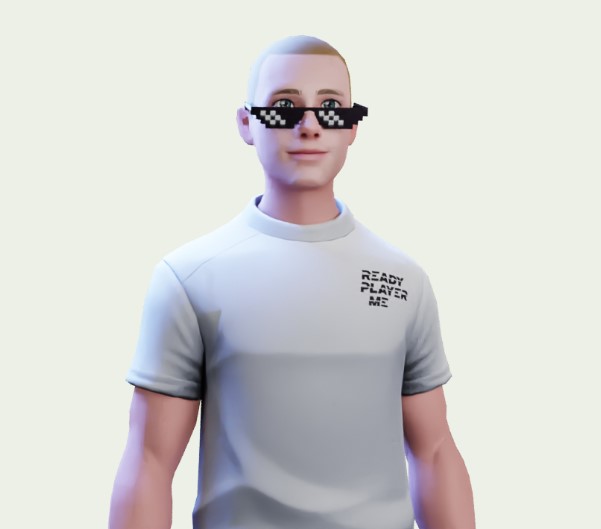 According to Arab News, luxury consumers want to engage in metaverse experiences, with 89 percent saying they would like to preview products in the metaverse and 87 percent saying they expect their favorite brands to be present in the metaverse.
Despite these opportunities, there are barriers, such as users being afraid of crypto volatility (34 percent), lack of trust in NFTs (28 percent), and lack of understanding of the metaverse (42 percent), among others.
Crypto, particularly, has garnered a tarnished reputation following the FTX scandal last year.
The crypto news site CoinDesk in November published the balance sheet of Alameda Research, a crypto investing firm also owned by Bankman-Fried, showing that Alameda held a large amount of a digital currency created by FTX called FTT.
The article set in motion a series of legal actions against Bankman-Fried, FTX, and the celebrities who promoted the crypto exchange, resulting in a financial scandal.
"It's true that the FTX collapse and the insolvency issue with other exchanges has given a bad rep to crypto, but people had trust and volatility concerns even before the FTX scandal," said Vinckier.
As the adoption of cryptocurrencies grows, Vinckier foresees regulators stepping in to work hand in hand with the private sector to create a framework that keeps everyone safe.
This is of crucial importance as buying and selling become more common in the metaverse, where crypto is the predominant currency.
For example, 93 percent of metaverse users have already made purchases in the last 12 months and 85 percent plan to do so in the next two years.
In-game purchases were the most common (60 percent), followed by 45 percent buying real-world items, and 42 percent buying NFTs.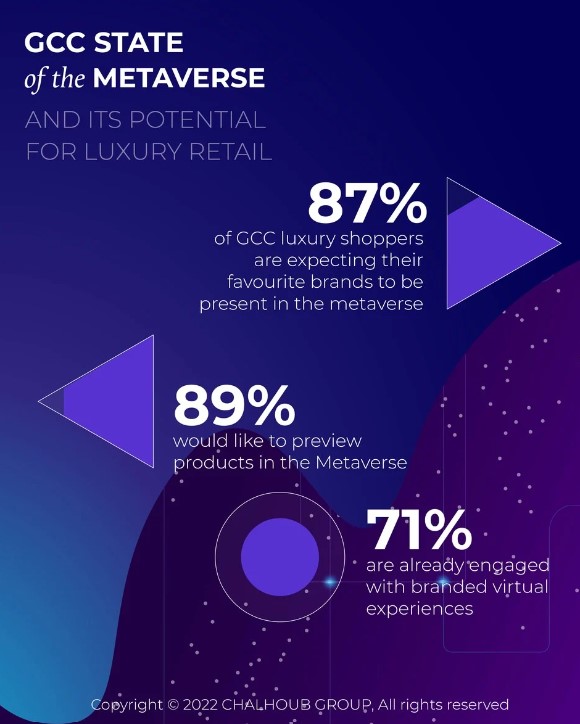 The numbers shed light on the development of a new trend, the phygital world, which combines digital and physical worlds.
In the Gulf region, interest in phygital goods is particularly high with 83 percent saying they would consider buying an NFT that allows them to redeem it for a physical product, according to the report.
Brands have been quick to take notice, with global companies launching campaigns that allow consumers to redeem NFTs for a physical product.
Prada, for example, launched its first phygital campaign, Prada Timecapsule, back in 2019. Every month, the Timecapsule collection launches a new item, which is available exclusively online for 24 hours only. Each drop is linked to both a limited-edition physical product and a gifted NFT.
Rimowa, in partnership with digital studio RTFKT, last year sold 888 NFTs worth $3,000 each, which were redeemable against a one-of-a-kind luggage case.
The trend marks a new frontier for Web3, both globally and in the region, and one that will be crucial to Chalhoub Group's future strategy.
The past year has been one of experimentation for the company. It has launched several big and small projects including, most notably, the "925 Genesis Mood" collection for Christofle, which saw all NFTs being sold out within five minutes of launch.
Based on its acquired knowledge, the company will now focus on fewer, but bigger projects with more investment behind them.
"As with anything in my division of corporate innovation, we start with exploration," said Vinckier.
"We will start to exploit, grow and make them (projects) more sustainable, more structural, and have them impact our business more."
Although he did not share specifics, Vinckier indicated that the company plans to focus more on phygital and omnichannel projects, because "we do not believe in a virtual-only future."
The company still believes that physical, in-store experiences have true value, and, he added, "we will always be the first ones to keep that very close to our heart."
Chalhoub Group will continue to invest, experiment and foray further into the world of Web3, but the split between its physical and digital efforts will never be 50-50, said Vinckier, but 60-40, at most.
He added: "We don't sell luxury. Luxury is the experience in the (purchase) journey and that will be the same for Web3."