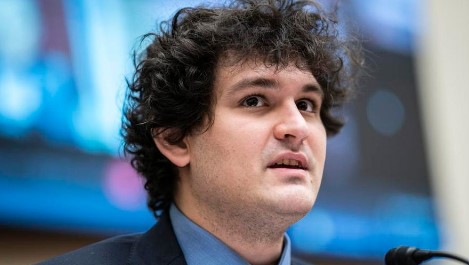 Sam Bankman-Fried, the founder of cryptocurrency exchange FTX, borrowed a large sum of money, amounting to $546 million, from Alameda Research in order to buy shares of Robinhood.
He then used those same shares as collateral for a loan that Alameda took out from BlockFi, which is now trying to claim ownership of the shares.
According to an affidavit by Bankman-Fried that was filed in a court in Antigua and Barbuda on the day of his arrest, December 12, and made public on December 27, he and FTX co-founder, Gary Wang, obtained the loans from Alameda through four promissory notes between April and May.
In fact, Bankman-Fried and Wang received loans of around $316.6 million and $35.1 million, respectively, on April 30. On May 15, Bankman-Fried received two additional loans totaling around $175 million and $19.4 million. These loans were used to fund an Antiguan-based shell company called Emergent Fidelity Technologies Ltd., which purchased a 7.6% stake in brokerage firm Robinhood for a total of $648 million in May.
Based on Bankman-Fried's explanation, if the amount paid for the shares by Emergent was more than the stated $546 million, he and Wang likely borrowed the additional funds to finance the acquisition of the Robinhood shares.
The existence of these loans may complicate the legal battle for control of the over 56 million Robinhood shares, which are currently valued at around $430 million.
However, crypto lender BlockFi is suing Emergent for the Robinhood shares, which were allegedly used as collateral for loans that BlockFi made to Alameda on November 9.
FTX intervened on December 23, asking a U.S. bankruptcy judge to prevent BlockFi from trying to claim the shares.
FTX argued that the shares are owned by Alameda and that FTX companies should retain the Robinhood stake while the ownership of the shares is being investigated.
Bankman-Fried and FTX creditor Yonathan Ben Shimon are also claiming ownership of the shares.
Earlier, FTX's Chapter 11 bankruptcy filings in the United States revealed that Bankman-Fried received a $1 billion personal loan from Alameda.
Former Alameda CEO Caroline Ellison stated on December 23 as part of a plea deal that "Alameda was borrowing funds that FTX's customers had deposited onto the exchange."
It is important to note that customers of the cryptocurrency exchange FTX have filed a class action lawsuit against the company and its former executives, including SBF, claiming that the digital assets held by the exchange belong to them.
If the court determines that the assets are the property of FTX, the customers will be awaiting a ruling stating that they have the right to be repaid before other creditors.