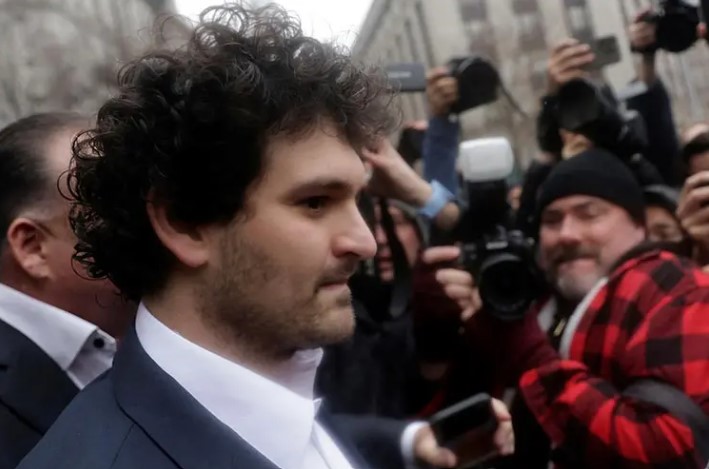 Sam Bankman-Fried is expected to plead not guilty on Tuesday to charges that he defrauded investors and embezzled billions of dollars from his now-defunct cryptocurrency exchange, FTX, according to a source with knowledge of the situation.
Prosecutors allege that Bankman-Fried illegally used funds from FTX customer deposits to support his hedge fund, Alameda Research, purchase real estate, and make large political contributions, in what has been described as an enormous fraud.
He is set to appear before Judge Lewis Kaplan in a federal court in Manhattan at 2 PM Eastern Standard Time.
In fact, it is common for criminal defendants to initially plead not guilty, and they can change their plea at a later date.
It is important to note that after being extradited from the Bahamas, where he lived and where FTX was based, Bankman-Fried was released on a $250 million bond.
Since his release, he has been required to wear an electronic monitoring device and live with his parents, both professors at Stanford Law School in California.
Bankman-Fried, a graduate of the Massachusetts Institute of Technology, has been indicted on two counts of wire fraud and six counts of conspiracy, including money laundering and campaign finance violations.
If convicted, he could face up to 115 years in prison. While he has acknowledged making mistakes while running FTX, he maintains that he did not believe he was acting illegally.
The 30-year-old former CEO, who became a billionaire several times over and a major political donor in the US during the crypto boom, saw FTX go bankrupt in November after a series of withdrawals.
Bankman-Fried's net worth, which was previously estimated at $26 billion, was largely eliminated when FTX collapsed. He later stated that he had just $100,000 in his bank account.
The case against Bankman-Fried was strengthened when two of his closest associates, Caroline Ellison (Alameda's CEO) and Gary Wang (FTX's former CTO), pleaded guilty to a total of 11 criminal charges and agreed to cooperate with prosecutors.
Bankman-Fried, Ellison, and Wang were also sued by the US Securities and Exchange Commission and the Commodity Futures Trading Commission.
Ellison and Wang settled those civil cases, according to the regulators, and FTX's new CEO, John Ray, who was involved in the bankruptcy of energy company Enron, has claimed that FTX was run by "grossly inexperienced" and unskilled individuals.