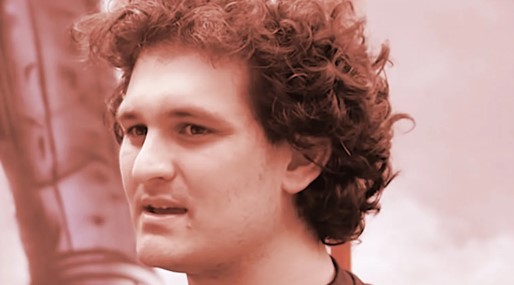 A federal judge has approved a $250 million bond for former FTX CEO Sam Bankman-Fried at his first court appearance in the United States, allowing him to spend Christmas with his family at his parents' house in Palo Alto, California while awaiting trial.
This decision was made after both federal prosecutors and Bankman-Fried's defense counsel presented arguments in court.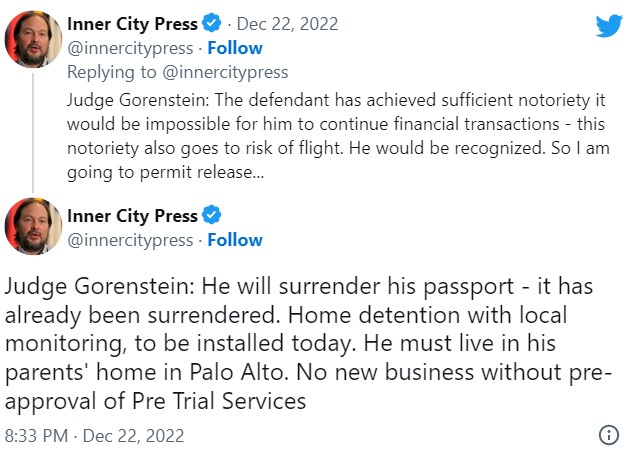 A prosecutor based in New York, Nicolas Roos, told a U.S. Magistrate Judge that the government was proposing a bail package for Sam Bankman-Fried that included a $250 million bond, home detention, and location monitoring, according to Inner City Press.
Roos stated that this bond amount is the highest ever proposed for a pre-trial release and that it would be secured by Bankman-Fried's Palo Alto property.
Sam Bankman-Fried has agreed to several conditions as part of his pre-trial release, including not being able to spend more than $1,000 on anything other than defense-related costs, not starting any new businesses without court approval, and surrendering his passport. These conditions were set by the court and agreed upon by Bankman-Fried's defense counsel.
"I'd like to emphasize, my client voluntarily consented to come face these charges—extradition can take months or years in the Bahamas," Bankman-Fried's attorney reportedly said. "His parents are Stanford professors. We ask that you accept release."
"The defendant has achieved sufficient notoriety it would be impossible for him to continue financial transactions," Gorenstein said, according to Lee. "This notoriety also goes to risk of flight—he would be recognized—so I am going to permit release."
It is important to note that Sam Bankman-Fried has been charged with eight crimes related to the collapse of his digital asset exchange in November, including conspiracy to commit wire fraud against customers and conspiracy to defraud the United States and violate campaign finance laws.
The case is being handled by the Complex Frauds and Cybercrime Unit at the Southern District of New York US Attorney's Office.
Bankman-Fried was arrested in the Bahamas, where FTX is based, last week and was later extradited to the United States.
FTX, a company that once allowed customers to buy, sell, and store various digital assets and place bets on the future prices of cryptocurrency through derivative products, experienced a major collapse last month.
This event was notable as one of the most significant falls in the cryptocurrency industry's 13-year history and was widely reported in the media.
It was discovered that the company did not have enough funds to support its customers' assets, which led to the crash. FTX was previously one of the most popular exchanges in the world.