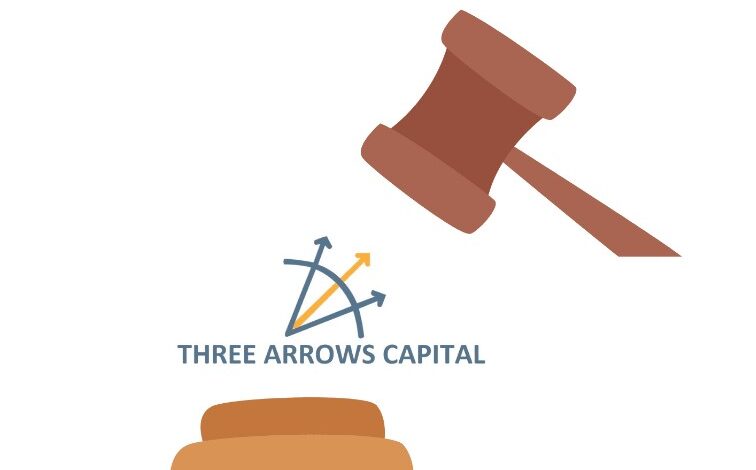 Three Arrows Capital Ltd's financial advisory firm, Teneo, which was appointed to liquidate the hedge fund's assets, secured a key court decision in Singapore that may give them greater insight into the collapsed crypto hedge fund's remaining assets in a major jurisdiction, according to Bloomberg.
The Singapore High Court granted the request from Teneo on Monday, meaning it legally recognizes the liquidation order that Teneo originally filed in the British Virgin Islands (BVI). Liquidators started petitioning the court for recognition in mid-July.
The nod from the Singapore High Court means that Teneo will be able to request all financial records associated with Three Arrows Capital that are held in Singapore, such as bank accounts, real estate, and assets like cryptocurrencies, according to The Block. The hedge fund was initially based in Singapore before relocating to the BVI last year. 
New-York based Teneo was appointed to handle the liquidation of Three Arrows Capital in June on the orders of the Eastern Caribbean Supreme Court in the BVI's High Court of Justice. 
Three Arrows Capital started to face financial issues following the implosion of the Terra ecosystem in mid-May. Losses from its investments in Terra's native token Luna, coupled with subsequent turbulence in crypto markets, prompted a string of liquidations by the hedge fund's lenders, resulting in its collapse.
Teneo has thus far gained control of at least $40 million of Three Arrows Capital's assets. This is only a fraction of the total owed by the company to creditors. Crypto trading firm Genesis lent $2.36 billion to Three Arrows Capital. Having taken on Genesis' liabilities, Digital Currency Group (DCG) made a $1.2 billion claim against the hedge fund. 
The Singapore court ruling comes after Three Arrows Capital filed for Chapter 15 bankruptcy in July. Its founders — Su Zhu and Kyle Davies — have been mostly unreachable since, according to Teneo. However, they did break the silence a few weeks back.
Representatives for Teneo as well as Zhu and Davies did not respond to Bloomberg's request for comment on recent developments.