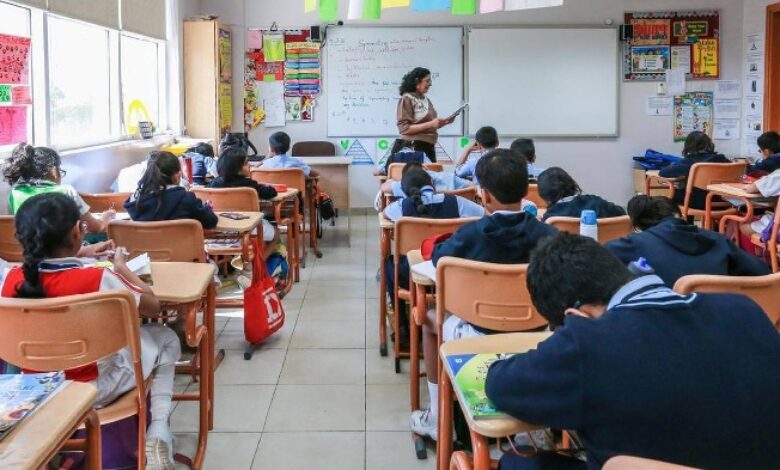 Adoption of blockchain in UAE schools is increasing as a result of UAE government and regulatory support. As per a study carried out by Educhain, by digitizing various documents and records and making students' request-issue process automated at a university, processing request-issue time decreased by 82 percent.  
According to a blog post on education Middle East, schools in UAE are using blockchain technology for academic credentials and certificates. A blockchain digital certificate or transcript can be highly detailed, containing information about attendance, courses taken and even the results of specific exams or papers. "Those with access to the student's transcript — other schools or potential employers, for example, can see how they performed on certain assessments," says Rahil Ahmed, Global Sales Manager, Educhain.
Blockchain solution providers are of the opinion that the technology can help lower costs for schools. As Abdulqader Ali, CEO, UAE Smartworld, says, "It can help reduce operational and production costs for issuance and verification of certificates due to the automation and digitalization." 
Blockchain is mainly used in the UAE education sector at present in colleges, universities and higher education rather than in schools. It is used to securely create, maintain and verify academic credentials via digital channels such as  web platforms and mobile applications.  However UAE AMSI school is using Blockchain for its e diplomas.
Ahmed says universities and colleges are using blockchain to eliminate and trace fake degrees and diplomas. "People opt to pay up to $1,000 per fake degree certificate and steer clear of paying on average $37,000 per year in tuition fee. They have used these fake degrees to move ahead in their career fields.
"A blockchain-supported method of storing academic records and transcripts would help save both time and money in verifying qualifications by employers and recruitment bodies. Students would be able to share their records with employers, eliminating the need for tedious verification processes," explains Ahmed.
"The most prominent use of blockchain in higher education has transformed record-keeping for certificates, diplomas and degrees," he adds.
However, its adoption can go beyond merely a tool to validate records. With the use of technology penetrating into every aspect of education, blockchain can be used to accredit schools/education institutions, thereby providing transparency to parents and students, in the development of curriculum, teaching and learning processes and issuance of grades.
As a result of implementation of blockchain solutions, schools, colleges and universities can issue official academic credentials digitally and automate their verification process. "This allows them to eliminate credential processing time and costs, reduce the complexity of internal processes and provide more flexibility for students and staff, " says Ahmed.
"Students (K-12, Higher Education, Graduates/Alumni) can get an academic passport detailing their achievements that they collect over the course of their studies, " says Ahmed. 
Meanwhile, implementation of blockchain technology in GCC schools is less as compared to colleges and universities. Suppliers point to a more centralised certification process and lack of subject knowledge among school management as primary reasons for the current state of adoption of blockchain technology in schools.
De Alwis says that the adoption rates are extremely low in schools. According to her, lack of subject knowledge among key decision makers and schools not having a proper digital strategy in blockchain have resulted in the technology not gaining much traction.
Ali says  the rate of adoption in the UAE is increasing due to initiatives such as  'UAE Blockchain Strategy' that aims to transform government transactions into the blockchain platform and the 'Fifty-Year Charter' for a centralized education database for every citizen to document all the academic degrees obtained, classes and training taken and conferences attended. 
Ali also points out that the GCC schools are responding very well to blockchain technology. "You will soon notice the progress in UAE schools onboarding blockchain technology followed gradually by the other GCC countries," he adds.