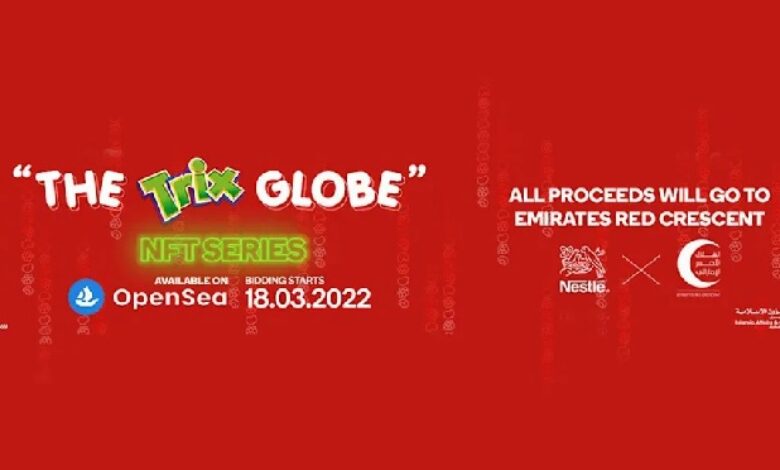 Nestle MENA launch Trix NFT whose proceeds will go to Emirate Red Crescent. This is Nestlé's very first NFTs (Non-Fungible Tokens) dropped on Opensea.io, commemorating the launch of the TRIX® Breakfast Cereal brand in the Middle East & North Africa (MENA).
The TRIX® Globe is an exclusive limited series of only two Trix NFTs available for bidding from March 18-May 13, with 100% of the proceeds going to charity.
"We are excited to announce that TRIX® is the first and only breakfast cereal brand in the world to have launched its own NFT series – showcasing how daring and adaptable our brands are," said Bahaa Boulmona, Brand Manager Cereal Partners Worldwide, Middle East & North Africa.