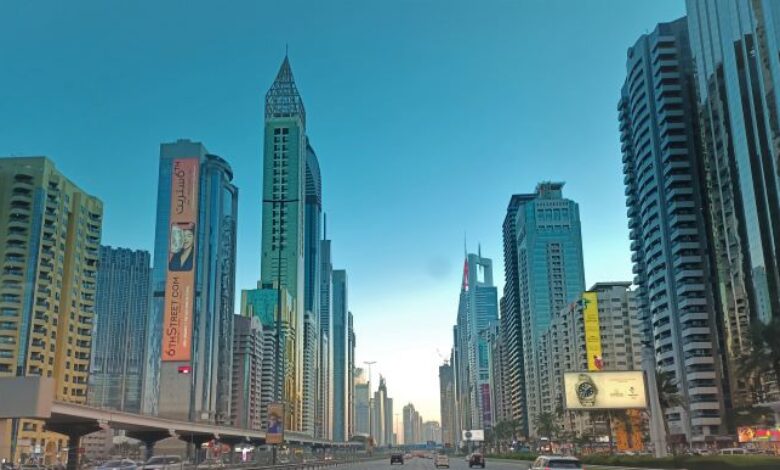 During the UAE Binance Week event, Khalifa AlJaziri, AlShehhi, Commercial Affairs Regulatory Sector Projects Advisor, at the Ministry of Economy in UAE and Co-Founder of Dubai Blockchain Centre, announced that DWTCA ( Dubai World Trade Center Authority) is legislating the crypto mining sector.
The UAE is already witnessing the development of the biggest crypto mining farm in the globe. Entities such as one Boost crypto mining has opened offices in UAE as well as Viperatech. Roland Berger recently told UNLOCK that they were the strategic advisors for the work on the biggest crypto mining farm being built out of the UAE by a UAE sovereign fund.
The Dubai World Trade Center Authority as such is not only legislating and regulating the virtual assets sector but is also legislating the crypto mining sector.
He also made reference to the importance of investing in the crypto and blockchain infrastructure and not just about investing and holding Bitcoin.
He explains, " The UAE has also invested in the crypto industry by developing the legislative efforts because crypto doesn't need financial support from UAE investors alone, it also requires a safe environment. UAE regulators are creating a safer environment for crypto holders and business to deal with digital financial assets. These developments have allowed entities like Binance to secure an operating license in Dubai UAE."
He discussed how the UAE Securities and Commodities Authority amended legislation to enable virtual asset providers to operate similar to other global financial centers like Hong Kong and Singapore.
Some of the UAEs economic free zones already issued permits for VASPs such as the DMCC which has licensed 20, ADGM which licensed around 6 and Dubai Silicon Oasis as well.
He adds, "The UAE government completed a risk assessment on virtual asset involving over 10 public sector agencies and 15 private sector actors to create a supportive environment. The government has also consulted with financial action task Force FATF."
He believes that it is imperative that the UAE invest in creating relevant legislations and we have already achieved our goal of issuing licenses by end of Q1 2022.
UAE and Dubai government is investing in developing the key areas that will make blockchain innovation work. He assesses that crypto is just part of UAE's FinTech movement towards a digital economy.
He emphasizes how Dubai began concentrating on Blockchain since April 2018 and the launched the UAE Blockchain strategy which aims to transform 50 percent of government transactions onto the blockchain by 2021. These initiatives saved around 11 billion AED in transactions and document processing, as well as saved 398 million AED on printed documents annually as well as 77 million working hours. As such he states, "This return on investment isn't measured in tokens or coins but in efficiency."
In terms of the future, he asserts that the UAE is aiming to utilize blockchain for digital transactions and payments giving each user a unique wallet to link their information on a secure blockchain ensuring the digital security of national documents while reducing operational costs.