Companies
MENA News
Platform news
Blockchain Social media platform sponsors Football Cup in Dubai UAE
The Lovechain social media platform is built on Algorand Blockchain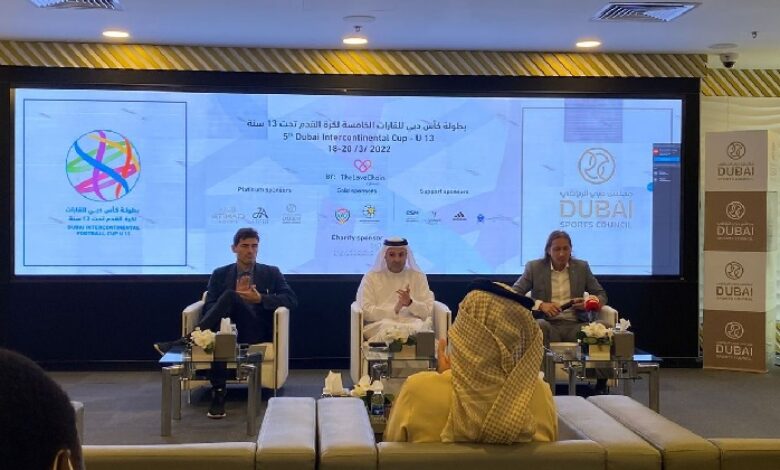 Blockchain Social media platform, The Lovechain sponsors the upcoming Intercontinental Football Cup U13 2022 in Dubai UAE.
The LoveChain is a social media platform that allows users to create an immutable record of the people, pets, and objects that they love through blockchain technology. Inspired by the practice of couples using love locks to commemorate their relationships, every profile on The LoveChain is allocated a cryptographically generated code number which symbolizes the uniqueness of the relationship.
This technology allows for a myriad of features unique to The LoveChain platform. This includes its own e-commerce marketplace, the first e-commerce store focused on The love economy, built on the Algorand blockchain which incorporates its own cryptocurrency and payment system. LoveChain is also the only social media platform that allows users to create NFTs of the content they create and post, which they can share or sell on marketplaces.
"The LoveChain is honored to be a key partner of the Dubai Intercontinental Cup 2022. With today's youth being the focal point of new technologies and the tournament being staged in Dubai which is fast becoming the World's epicenter of blockchain technology and cryptocurrencies it is fitting The LoveChain celebrates the World game through this partnership" added Mazzaferro
This is not The LoveChain's first foray into sports. Earlier this year, the platform announced a partnership with the St. George Illawarra Dragons, launching valuable NFTs of legendary players as well as match day tickets. The platform's sponsorship of the upcoming Intercontinental Cup U13 2022 will further cement its place at the intersection of love, sports, and cryptocurrency.
The world-renowned Under 13 Dubai Intercontinental Football Cup is a showcase of young football talent from the top clubs in the world and is set to return in 2022. Since its inception in 2017, the tournament has grown steadily and has established itself as an important global stage for the development of the new generation of football stars. From 12 teams in 2017, It grew to 24 teams in 2020, drawing talent from top European clubs including Real Madrid (Spain), Celta Vigo (Spain), FC Barcelona (Spain), Bayern Munich (Germany), Arsenal (England), Inter Milano (Italy), FC Porto (Portugal) as well as a host of Middle Eastern, Asian and North American clubs. The event draws a lot of attention in Dubai and this year's tournament is no different, as it will be attended by Spanish football legends Michel Salgado and Iker Casillas.
Over the past year and even with the MENA region, several social media blockchain based platforms have launched such as Slamcoin, in addition to UAE Dexa Messenger which is launching globally as well.