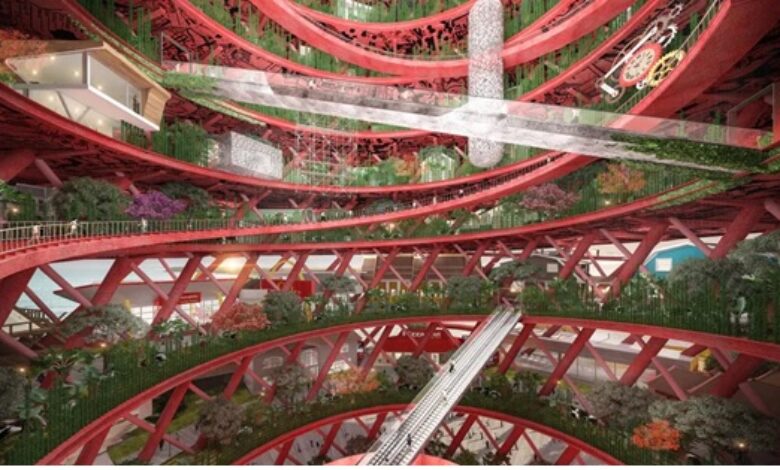 UAE Dewan Architects + Engineers, an architecture firm based in Dubai, created its own metaverse that has a virtual NFT Museum. The firm is one of the leading companies behind the architectural boom in the Middle East for the past 35 years.
Background Story
"Babel 4.0" is inspired by the Babylonian narrative "Tower of Babel". Tower of Babel, a story in Genesis, of how the humans united after the great flood and were determined to build a city vertically, tall enough to reach heaven. However, Babylonians never completed their mission because the workers spoke so many different languages that they couldn't communicate. The Genesis story aims to explain the diversity of languages in the human race. Dewan was inspired by this story since their firm, founded over 35 years ago, has a multicultural team with over 50 different nationalities represented.
The firm stands for diversity and so they reinterpreted the story in a way that represents the firm. The community tower "Babel 4.0" is a modern metaverse that aims to connect the digital community and to encourage academia, government bodies, architects, engineers, material and product producers, and universities to exchange ideas and interact in a virtual world. According to Dewan, the information and lessons exchanged can be useful in both the metaverse and the real world.
Dewan Architects Infinite Helix
Dewan describes the tower as "infinite-helix" that propagates infinitely. Babel 4.0 encourages its visitors to discover the entire virtual community tower. Visitors commence their visit by making contact with one another at the tower's communal space. What makes the experience unique at Babel 4.0 is that visitors get to travel anti-clockwise. For instance, visitors descend to attend or exhibit non-fungible tokens at a virtual NFT museum.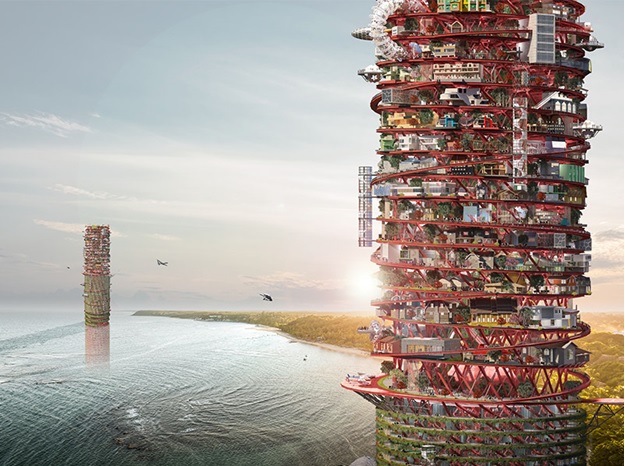 According to Dewan "Circular movement within Babel constantly reinforces the sense of community. The tower is an infinite ramp suitable for various sensorial travel experiences. Stairs, slides and, cables serve as shortcuts whilst elevator and teleportation transport respond effectively to long-distance journeys. The beautiful gardens just below parliament connect Babel 4.0 to the real world. The original Tower of Babel had 100 gates; 25 on each side. Dewan intends to create 100 NFTs as part of the Babel 4.0 collection, which will be donated to prominent academics and leaders in the fields of design and architecture. These NFTs can be used and exchanged for plots in the tower to access various exhibition or presentation spaces."
Dewan fills a gap in the world of the architecture industry by connecting physical and metaphysical aspects. That is done by introducing non-traditional elements into the field of architecture such as gaming, storytellers, VFX specialists, hardware developers, and more.