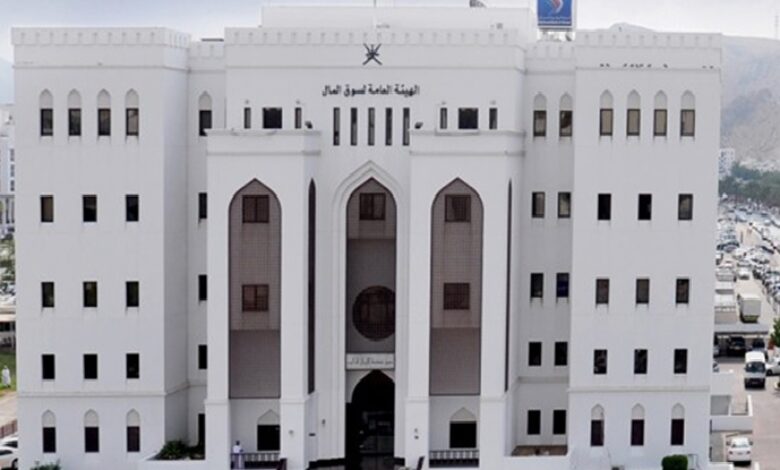 The Oman capital markets Authority has announced a tender for specialized companies to assist in setting up a legislative and regulatory framework for virtual assets and licensing supervision and regulations of Virtual assets service providers within the Sultanate of Oman.
The tender requests that entities consider various global forms to choose the most appropriate to be adopted and implemented.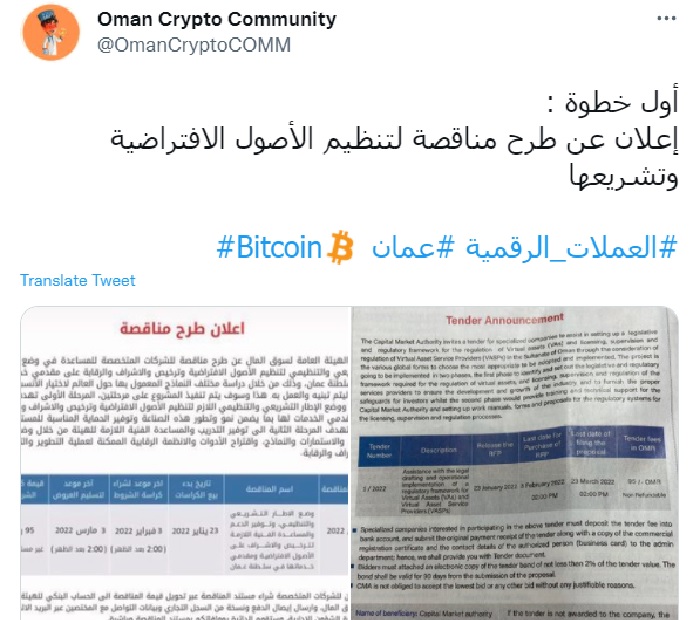 According to the tender announcement, the project will be implemented in two phases. The fist phase will seek to identify and set out the legislative an regulatory framework required for the regulation of virtual assets to furnish the proper safeguards for investors.
The second phase will be to provide training and technical support for the Capital MARKET Authority and setting up work manuals forms and proposals for the regulatory systems for the licensing supervision and regulations processes.
The RFP was released on January 23rd 2022, while the last date for purchase of RFP will be on February 3rd 2022, and the last day for filing in a proposal is March 23rd 2022. Below is the full annoucement with contact details.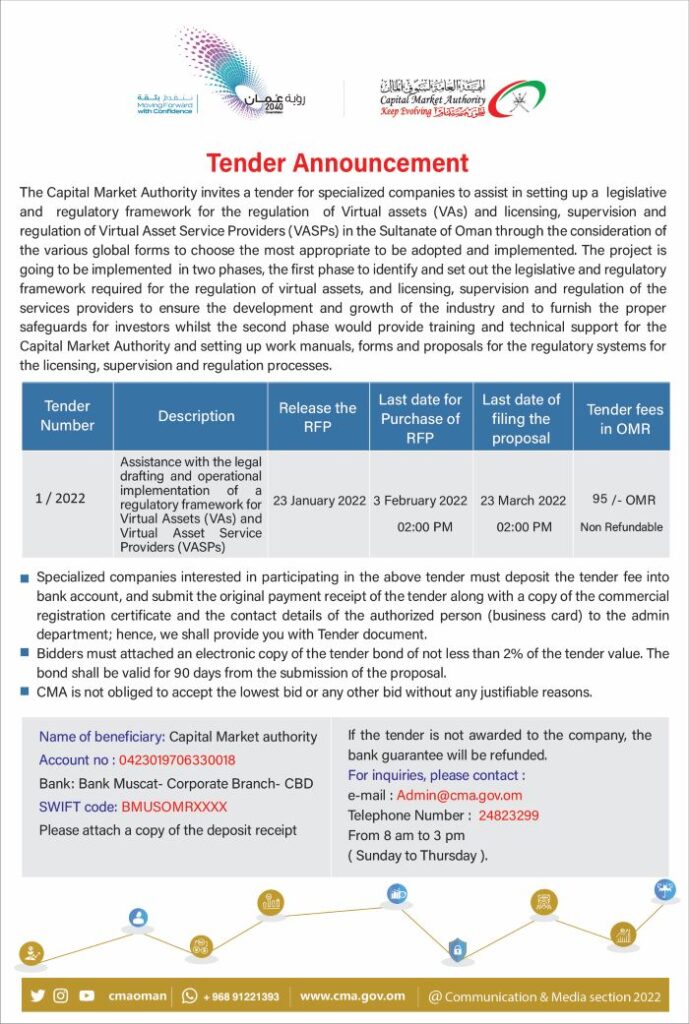 Oman has seen an increased investments and trading of cryptocurrencies and the Central Bank of Oman has on many occasions warned the public against this. In addition the Oman Central Bank launched a cryptocurrency task force in 2021.
This article was updated on January 26th adding the full announcement that includes contact details.