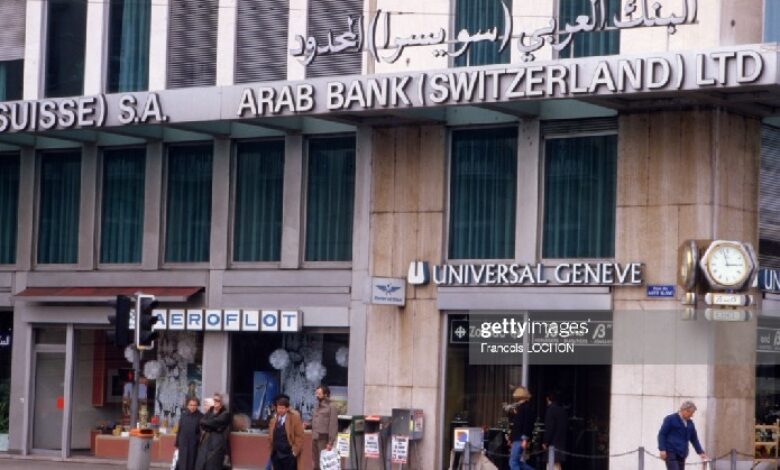 Arab BankSwtizerland has started 2022 with a push into the cryptocurrencies and DeFi token scene, and will offer crypto asset management services in the near the very near future. After Arab Bank Switzerland announced it was offering 9 DeFi tokens in addition to Bitcoin, Ethereum, Tezos and Fantom, UNLOCK spoke with Rani Jabban, Managing Director, Head of Treasury and Digital Assets Services at Arab Bank Switzerland, who had more to share on the crypto digital asset journey of the bank.
As per Jabban the Arab Bank Switzerland started studying the possibility of providing cryptocurrencies trading and custody since 2018. It was only in 2019 that the Arab Bank in Switzerland received regulatory approval from FINMA to go ahead.
As he explains, "The cornerstone of our offering is in the custodial service we provide, as a bank this is the normal place for us to enter. This has enabled our clients who know nothing about crypto or how to trade, to get into crypto and digital assets in a comfortable manner. Once we started with custody we were able to get into the brokerage and trading, and soon asset management offering."
According to Jabban, Arab Bank Switzerland has created a seamless experience for their clients. Clients don't need to worry about the intrinsic details behind the blockchain technology being used as all their investments are consolidated into the financial system. Clients to date just decide on what they want to buy and trade.
Jabban adds the bank is currently building an asset management mandate for cryptocurrencies, offering discretionary mandate for clients who want to invest in cryptocurrencies such as Bitcoin, Ethereum as well as five to six altcoins mainly in DeFi arena. He explains, "We are reallocating or rebalancing portfolios on a monthly basis, and including staking services. Currently we offer staking on Tezos and are looking towards the derivatives market to reduce volatility and pick up yield."
He adds, "When you start with custody you can master the whole value chain. We are also lending against Bitcoin and Ethereum for clients who are looking to monetize their crypto assets or who want to cash out for purchases."
Arab Bank in Switzerland is looking even further down the road into the tokenization of real assets, bonds, and equity. As Jabban states, "We are completely behind the whole crypto digital assets universe. In reality we created the demand by developing our offering early on and only in late 2020 did clients start entering this space." In 2020, Arab Bank Switzerland made a strategic investment in Taurus SA which is offering digital asset infrastructure.
While both Bitcoin and DeFi look as the antithesis of the traditional banking sector, Jabban views it as an opportunity and the only direction to take. DeFi still faces regulatory and compliance issues and as such the Arab Bank will use permission pools. Jabban, "While permission pools go against the objective of DeFi, it remains the only way to bring in institutions. For now permission pools are the first step yet slowly once automatic KYC are embedded in smart contracts we will be able to bypass permission pools. Slowly we are working on the solutions to solve the compliance issues."
In terms of future offerings in 2022, Jabban asserts that Arab Bank Switzerland will soon be offering crypto asset management services and will also be including more tokens. He states, "We will be adding more coins in January 2022 and more staking products. We will also be adding crypto lending activity. We are quite lucky to be in Switzerland where there is a clear regulatory framework that is quite advanced."
In terms of operations in the MENA region, the Arab Bank in Jordan and across the region is still far from entering the crypto world as regulations in the region are still not very clear even though countries like the UAE and Bahrain are moving forward but the consistency is still not there yet. He comments, "Arab Bank PLC while they will not enter into crypto, they are studying closely the tokenization scene specifically for real assets, equities and bonds. We will have to await the regulatory changes before anything on that front starts in MENA."