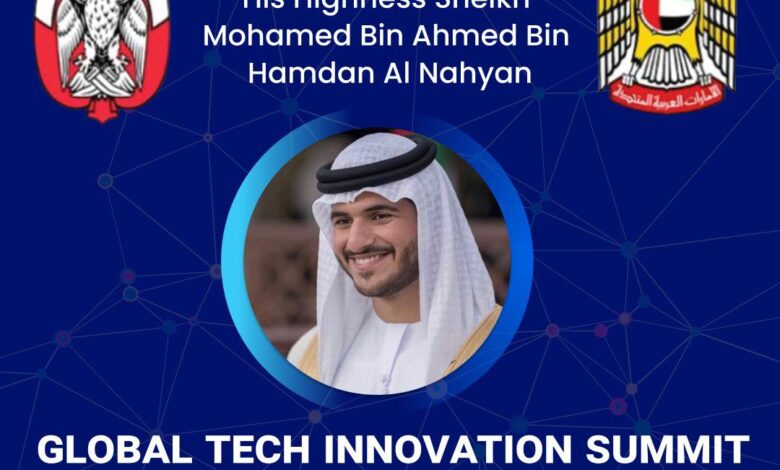 Global Tech Innovation Summit organized by Gulf Excellence will be coming to Sofitel Dubai between March 9th and 10th 2022. As per the organizers the event is set to transform lives through innovation and emerging technology such as blockchain, DLT and IoT, and futureproof your business and organization. The summit will be held Under the Patronage of the Private Office of His Highness Sheikh Mohamed Bin Ahmed Bin Hamdan Al Nahyan.
After a period of intense disruption due to the pandemic, the "new normal" presents an incredible opportunity. If we were to focus on the demand for social and technological change, we can reimagine and achieve a better, more prosperous, more equitable and sustainable future for all.
The ongoing social, economic, environmental and ethical issues we face are rather challenging to say the least. The issues are undeniably complex, yet if we confront them with tech-driven ambition, we can not only improve our lives but protect our interests and futureproof our business models against the disruption.
There are many valuable lessons to be learned, and The Global Tech Innovation summit is thrilled to be collaborating with leading tech innovators and pioneers from across industry, as well as government bodies, startups, and common interest groups.
The summit features enterprise use-cases, inspirational keynotes, panel discussions, tech-talks, crypto fireside chats, start-up speed pitches, competitions and awards with agenda enlisted key industry leaders to bring you stories of their successes, failures and to reveal the insights you need to embrace impactful technological change right now.
SUMMIT FOCUS
Powerful Women in Tech
Smart Innovations
Digital Asset Trading & Trends
Decentralized Economy
DeFi & NFTs
Smart Technologies
AI & Cyber Security
EVENT SNAP SHOTS
30+ Speakers & Panelists
2 Keynotes
7 Panel Discussions
20 Key Leader/ Selected Sponsor Presentations
2 Days 3000+Online Attendees
500+ Global Attendees
WHY ATTEND?
The summit's program designed to offer learning and insight as well as discussion with some of the industry's leading minds.
Build a 'world class' network around Blockchain, Emerging Eech, Decentralized Finance, NFTs, DLT and Protocols with relevant industry leaders.
Learn the basics and fundamentals about 'Decentralized Economy', its development and future vision.
Be involved and engaged the emerging/ futuristic technology. Discover products and new technology from top tech companies, and projects.
Learn why both retail and institutions are massively investing in Blockchain & Crypto Space.
Meet the most innovative enterprise, start-ups and key investors at Global Tech Innovation Summit