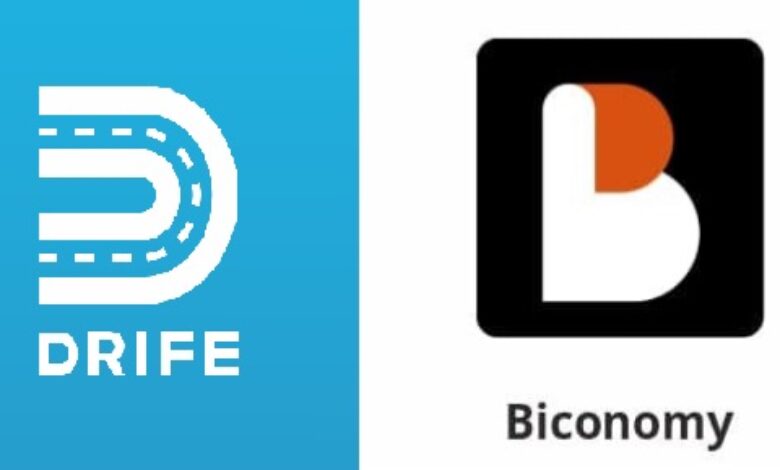 DRIFE a blockchain ride sharing platform, plans to disrupt the existing business hail riding business model and remove the corporate intermediaries involved in the transactions. It recently partnered with Blockchain transaction platform Biconomy, which has roots in UAE.
As per their post, DRIFE wants to bring the benefits of Web3 to the mobility industry and the ride-sharing industry in particular while retaining the intuitiveness of traditional applications such as Uber. It wants to replace existing commission based platforms to subscription based economic mode with a unique blockchain enabled auction mechanism that allows drivers and riders to control their rides. It will also entail incentived participation through blockchain based loyalty token, the DRF.
However today paying for rides whether on Ethereum Blockchain is quite expensive especially when considering gas fees or other forms of transaction fees on the Blockchain. As such Drife believes that , expecting people to pay gas or other forms or transaction fee at every step of the riding journey would create a lot of friction and absolutely mar the experience of both, the crypto native and non-native users alike.
Moreover, users would choose to pay in their preferred mode of payment for the whole ride at once rather than at every single step. Gasless transactions would also compliment the subscription-based business model.
For this reason Drife has partnered with Biconomy, a multi-chain transaction infrastrucuture for next gehernation Web3.0 applications. Through Biconomy's powerful and easy to use APIs, developers can enable a simple and customized user journey so that their end users don't get frustrated by blockchain technology complexities. By solving key pain points at the crypto transactional layer.
Biconomy, which has in roots in the UAE, will work with DRIFE to ensure transactions are simple. Biconomy integration will offload gas optimization, gas price fluctuation management, and transaction management allowing DRIFE to focus on giving its users a good ride.
Drife already is backed by a multitude of investors that include UAE based Sheesha Finance as well as TDefi. In addition as per Drife roadmap in Q3 of 2021 they will start signing up franchise deals.
As per a recent post on twitter, it was noted that Drife will soon be operating in the UAE. This comes after it commenced operations in India with its pilot Launch in Bangalore, that includes 2000 Drivers and 20000 Riders.