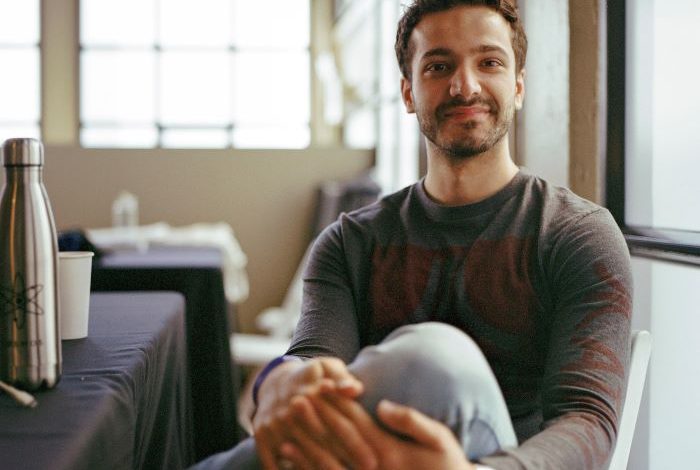 The best companies in the world are those that solve problems. In the blockchain world one such company with its roots in Dubai's Area 2071 is Biconomy. The word Biconomy is a Chinese English mix, with BI in Chinese meaning "token" and of course economy in English, explained in other words as token economy.
UNLOCK interviewed Ahmed Al Balaghi, Co-Founder of Biconomy to learn more, especially after the success of their recent seed funding round of 1.5 million USD led by European venture capital group Eden Block along with eight other investors including Fenbushi Capital, Binance, Outlier Ventures, and DACM, as well UAE Blockchain evangelist Dr. Marwan Al Zaarooni. According to Al Balaghi, "This is our seed round and we will be using it for product development, team building, expansion and general marketing."
What is Biconomy?
Biconomy aims to enable blockchain developers to provide a simplified onboarding and transaction experience for users of Web 3.0 and blockchain projects. As AL Balaghi explains, "We are a transaction blockchain infrastructure for the next generation Web 3 applications on decentralized networks. As a founding team we came together first to do staking, and once we realized the network was secure and we were validators, we asked ourselves where are all the end users and where is the actual adoption of blockchain, and how can we increase adoption and make it mainstream."
So the three founders, Sachin Tomar, Aniket Jindal, and Ahmed looked at the situation both with a business lens and technical one and found out that one of the biggest roadblocks are user experience and developer experience. So as Balaghi explains, " We work on building the meta-transactions, where by pairing public and private keys, users can sign meta transaction and incentivize desktop minters to pay the gas fees for them. Through our powerful an easy to use APIs (Application Programming Interface) developers can enable a simple and customized journey so users don't get frustrated with blockchain complexity. Today when users use a Dapp there are gas fees at every single point, gas fees are a pain and should be low. By using Biconomy Dapp developers would pay the gas fees on behalf of their users and users don't have to buy ETH or take on extra steps, so this was our original concept."
He adds, "The ways in which users can use blockchain applications needs a complete overhaul. Netflix does not charge its users a fee every time they watch a video, so why should dApps charge users a gas fee for every interaction? This is the vital difference between a web2 application and an over-complicated web3 one".
Biconomy's customers are the developers who integrate with Biconomy's APIs. There thesis is playing out on Layer 2 networks, Layer 2 blockchain technology is often referred to as an "off-chain" solution. Its main purpose is to scale blockchain transaction capacity while retaining the decentralization benefits of a distributed protocol. As Balaghi explains, "Most Dapps are being developed on L2 networks where gas fees are low and using our API and transaction infrastructure." Layer 2 blockchain technology systems are those that connect for example to Ethereum, and rely on Ethereum as a base layer of security and finality.
We asked Al Balaghi what would happen if Ethereum was able to lower its gas fees dramatically, where would the need for Biconomy be? His reply, "We would love it if Ethereum were to reduce its gas fees, and we even have a product on Ethereum that optimizes gas fees. We will also be releasing a new product called Forward that allows end users to pay gas fees with stablecoins, because it can be tracked easily and it is less volatile. It also helps to resolve what we call stuck transactions which usually the end user has to manage but which we will manage from our side with relay infrastructure, we pay gas fees, and sometime resort to paying optimal gas fees to ensure transaction get out on time. We might up the gas fee in case it doesn't go through. So we are trying to solve problems at the crypto transaction layers in both Layer 1 and Layer 2, as we want to build bridges and simplify things."
In the end Biconomy is all about simplifying the experience.
Biconomy plans
Biconomy launched its Beta version in May of 2020, a private beta being used and test by close customers such as ixend finance, idle, Matic, according to Al Balaghi. They are still in Beta. Version 2 will be launched soon as well as another product for back chain batch transactions aimed at reducing gas fees. At this time says Al Balaghi, "We have noticed that most of the development is happening in L2 networks, and this is where most of our customers are. At this point it is all about getting traction. We will be releasing as well as third product InstaExit that allows end users to deposit and withdraw between L1 and L2 networks which at the moment takes a lot of time and effort.
Al Balaghi believes that Ethereum as a blockchain is not going anywhere as it has a huge network so nobody can touch Ethereum even if there are faster better Blockchains out there. Yet Al Balaghi not only works on the Ethereum network but also with Tezos and Avalanche. He explains, "We support Tezos which has yet to have a strong Dapp environment as well as Avalanche. Blockchain platforms such as Tezos and others need to support developers with developer kit tools an important factor for getting them onboard"
Biconomy which is licensed out of Singapore has international scope, with teams in the United Kingdom, India, and Europe.
Killer Dapps and The MENA region
Working a lot with Dapp developers we asked Al Balaghi if he believes there is a killer app out there. His reply, "I have a soft spot for Bitcoin and so I have always seen it as a killer app, yet honestly we have not seen any killers apps but more like mini killer Dapps taking crypto by storm such as Polymarket or NBA Top Shot, my new favorite crypto application because they have taken out the whole blockchain complexity in their Dapp."
At the moment Biconomy has no Dapp clients from the MENA region as there are not many developers in the region. He states, "even so we are seeing crypto exchanges popping up and once people start to onboard, buy, sell and trade, people will learn from there. This is what happened in 2014 and 2015 in the USA, so I am positive about the future."
In the end Al Balaghi quotes Eden Block Executives who said it best when they stated, ". Technologies that reduce friction expand markets. Great examples are Airbnb in the hotels market, Uber for taxis, WhatsApp for text messaging".