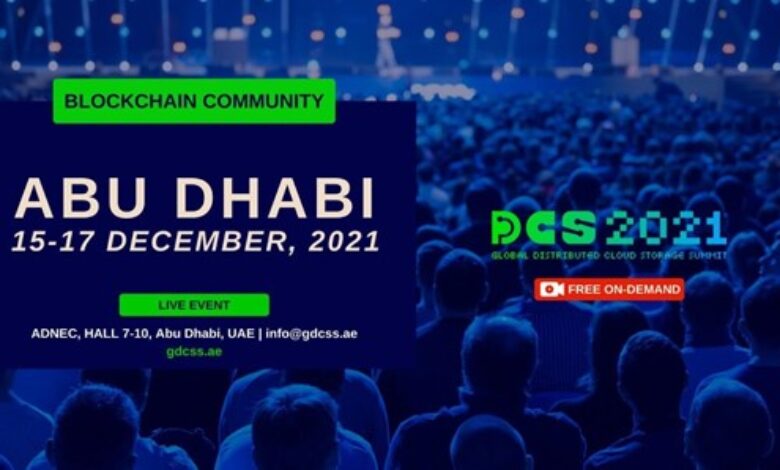 In last four years, investments in digitization and sustainability have doubled, peaking at $40 trillion in 2020, positioning blockchain solutions as an important element in the path to a greener, digital future. This is especially true when it comes to Distributed Cloud Storage Solutions.
In line with the UAE's 2030 vision, a roadmap to a greener blockchain is an important theme that will run throughout DCS 2021 ( Global Decentralized Cloud Storage Summit) will be takaing place between December 15-17 in Abu Dhabi.
The global green technology and sustainability market is expected to grow from USD 11.2 billion in 2020 to USD 36.6 billion by 2025, at a Compound Annual Growth Rate (CAGR) of 26.6%. Thanks to innovation in smart contracts, the blockchain will be a key element of that exciting growth.
This novel approach relies on networks of 'oracles' — entities that enable the blockchain to interact with and influence real-world data. Suddenly, decentralized finance (DeFi), such as smart currencies, can affect traditional economic sectors like transportation, driving a low-carbon future.
Reduced greenhouse emissions are one of several exciting applications for this green fintech. Distributed ledger technologies like the blockchain can also enhance international and intersectoral collaboration. Even video game developer Ubisoft is investing in blockchain, having recently joined the Aleph.im network as a channel node operator. Jonathan Schemoul, Aleph.im Founder and CEO, said, "the company's primary mission is to make decentralized cloud services a reality."
The DSC event is expected to bring in 20,000+ attendees, 200+ experts, 50+ leading enterprises, and 1 million+ followers, with the goal of becoming a leader in decentralized culture and innovation across the region.
At the event will also be CloudTech Group a leader in Fintech and one of the world's leading blockchain technology groups, providing services covering every aspect of the blockchain industry.