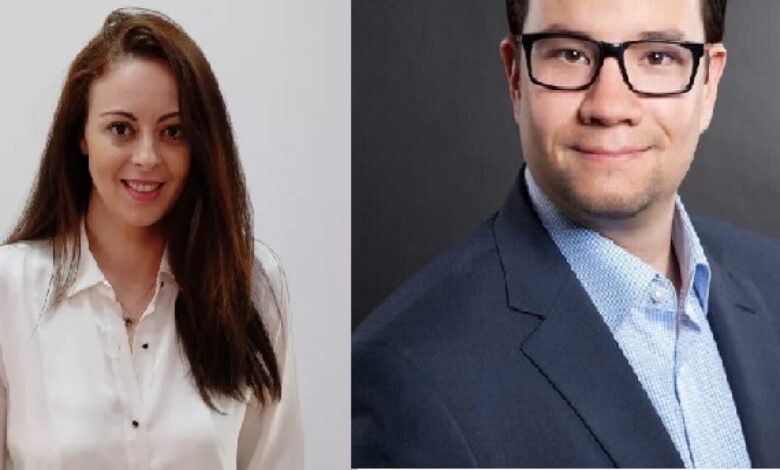 When most people talk about NFT marketplaces, they tend to think of them as marketplaces for crypto evangelists, and the techies, and this is rightly so, but not anymore. Christian Schmit, the Founder and CEO of Galaxy of Arts and Maria Papadaki, a Professor of the British University in Dubai, the co-founder of Galaxy of Art have created an interactive NFT marketplace for everyone to enjoy.
Galaxy of Art while built using the Cardano Blockchain can be utilized by everyone. As Schmitt states, "Our goal is for everyone to get a Marketplace which is easy to use, where they can show their work and get recognized."
The founders of Galaxy of Arts want to take on OpenSea and other well-known NFT marketplaces out there.
Schmitt who started his career in the military left to pursue a career in IT and after his entrance into the crypto scene and the explosion of the NFT phenomena Schmitt decided it was time to start a blockchain project which would bring the world of NFTs closer to mainstream users.
After six months of intense researching, they decided to build an NFT marketplace for both crypto and non-digital savvy persons. What does it mean to have an easy simple marketplace for the masses?
An NFT Marketplace for mainstream users
Schmitt, "Today if we look at the customer journey for any NFT marketplace it is too complex to use. First users whether those who want to sell or buy have to register a MetaMask wallet, which means they have to go to another website, get their seed phrase, safeguard it, then connect to the marketplace. Then they have to buy crypto from an exchange, find a way to pay for it in fiat, and then send it to their MetaMask wallet so they can start minting NFTs."
The whole process is not user friendly. So Galaxy of Art founders created a user friendly marketplace where they issue the wallet and they keep the phrase in a highly secure platform with encryption used by the banking sector. In the future they will add the feature which allows the user to bring their own wallet and connect it to the marketplace. Galaxy of Art is working with a payment solution provider for wallets and crypto payments. It is as easy as logging into Paypal.
Galaxy of Art will also be partnering with another entity for credit card payment services so that non crypto users can connect and start using fiat. As Schmitt explains, "Users can pay and use fiat currency and in the background we will handle all the needed crypto process."
Licensed from DWTC in UAE
In terms of licensing and registration of Galaxy of Art, they have obtained an ecommerce license for their marketplace from Dubai World Trade Center in UAE. This allows them to feature NFTs to mint, sell, buy and auction. These NFTs are rare digital collectible items."
He adds, "Dr. Marwan Al Zarouni CEO, Founder of Dubai Blockchain Center and our CoFounder of Galaxy of Art were very supportive and advised us in regards to all the requirements we needed in Dubai including the legalities. Galaxy of Art utilizing its license has opened a bank account given allowing them to deal in fiat payments."
Dubai according to Schmitt has a more flexible regulatory process. In Germany for example they consider NFTs as securities and as such NFT marketplaces have to file for a banking license which is costly and requires the hiring of financial professionals. While in Dubai it took 10 days to set up the company in comparison with the 75 days it would take in Germany.
In short realizing that artists, and creators don't want to understand the ins and outs of blockchain, crypto and the metaverse, Galaxy of Art has made it as easy as dealing in Web2.0 world of Amazon, ebay and others but using the technology of Web3.0.
Built on Cardano
Galaxy of Art built their interactive NFT marketplace on Cardano because they believe that it is the most scientific blockchain out there and with the introduction of smart contracts it will include stronger features. Schmitt explains, "Proof of stake on which Cardano is based is less energy consuming than Bitcoin or Ethereum' s proof of Work which also has high gas fees. We are able to handle billions of users on our blockchain in comparison with just millions on Ethereum. In terms of transaction fees Cardano is much more efficient compared to the gas fees on Ethereum.
Galaxy of Art interactive NFT marketplace also will  build in interoperability features allowing it to bridge with other blockchain platforms ensuring that royalties can be levied across them.
NFTS on Galaxy of Art
Galaxy of Art which will launch this year will showcase not only digital art but anything that is rare and of value. Art whether digital or physical will be minted, as will rare sunglasses, handbags and luxury items, including music, books, comic series, and more.
As Schmitt states, "In the end it is the community that will guide us on what to have on the NFT marketplace". For example authors will not need to go to a publisher to get their book published but will just need to mint for example 10,000 copies of their book. They will also retain all the rights associated with the book and still keep the integrity of their content intact. The same can be done with music." He adds "it is in our DNA as humans, we are hunters and collectors."
Galaxy of Art participated at the World Defi and NFT Summit in Dubai UAE.
Interactive NFT Marketplace
Galaxy of Art does not just want to be a regular NFT marketplace but it also wants to be a community where buyers, sellers, artists and their fans can socialize and interact freely.
As Schmitt comments, "We will add features that allow fans and artists to interact by subscribing to private rooms. Subscribers who purchase our utility token can chat with their favorite artists, share insights and ideas and communicate. These NFTs will be time sensitive and will wear off after a given time. The revenues from these tokens will be divided between the creator / artist, and Galaxy of Art."
Users for example might listen to a song from an artist even before its released to public through the given private rooms. For just some ADA (Cardano Blockchain Currency) or Euros creators and fans can come together. The essential idea is interaction and community
Galaxy of Art will allow users in the future to develop their own part in the metaverse and have avatars of them roaming their virtual world. Until then Galaxy of Art will be launching several new NFT Music projects adding others as time moves on.