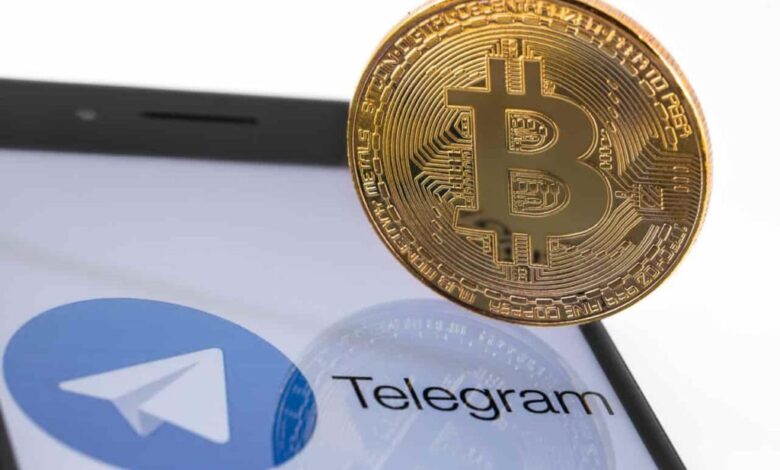 The TON Foundation, also known as The Open Network Foundation, has announced a partnership with the messaging platform Telegram, bringing The Open Network (TON) closer to its original vision by introducing a self-custodial cryptocurrency wallet for Telegram's users.
The TON Foundation has unveiled its self-custodial digital wallet, known as TON Space, which is now accessible to Telegram's vast user base of approximately 800 million individuals. Additionally, the Foundation has revealed that projects developed on the TON platform will receive preferential access to Telegram's advertising platform, Telegram Ads.
Currently, users can access the wallet feature within Telegram's settings, and a global rollout is scheduled to commence in November, excluding the United States and certain other countries.
It's worth noting that TON, a proof-of-stake blockchain platform, faced challenges in the past when Telegram abandoned the project in 2020. Originally, TON was slated to go live after extensive development efforts, but Telegram's involvement was abruptly halted due to a lawsuit from the United States Securities and Exchange Commission (SEC).
In fact, the SEC had filed a lawsuit against Telegram in 2019, alleging that the project had raised $1.7 billion through an initial coin offering (ICO) involving a token called Grams, which constituted an offering of unregistered securities. Telegram ultimately settled with the SEC, agreeing to reimburse investors for any unspent funds and pay an $18.5 million fine.
Telegram had already committed to refunding users if the platform failed to launch by a specific date in the spring of 2020. Telegram's co-founder Pavel Durov had envisioned TON as a means to facilitate cryptocurrency transactions within chats and monetize the messaging application.
According to Decrypt, Durov officially declared the end of Telegram's active involvement with TON, expressing concerns about other cryptocurrency projects using TON's name and technology. He indicated that Telegram was unlikely to support such projects, making the recent partnership with TON Foundation a significant change in direction.
After Telegram's withdrawal from TON's development, various community organizations emerged to keep the TON dream alive, including initiatives like FreeTon, NewTON, and the TON Chinese Community.
Recently, TON Foundation announced its establishment in Switzerland, where it is now registered as a nonprofit organization. Steve Yun, President of TON Foundation, highlighted the synergy between TON and Telegram's collaboration, aiming to offer a user experience akin to popular social applications like Telegram and inviting builders to contribute to mass adoption.
Since Telegram's disengagement from TON's development, the messaging platform has seen significant growth, doubling its user base from around 400 million to over 800 million users, making it one of the top 10 most downloaded apps globally.

Considering recent successes in the crypto community, such as Grayscale's significant legal triumph against the SEC and Coinbase's approval for futures trading in the U.S., it prompts the question of whether the Commission is progressively diminishing in its control and sway within the cryptocurrency realm.
These events, along with other regulatory challenges and the thriving growth of the crypto space, raise questions about the SEC's effectiveness in asserting its control over the digital asset landscape.
As the crypto community continues to evolve and adapt to changing dynamics, it remains to be seen how regulatory bodies like the SEC will adapt to maintain their relevance and legitimacy in this rapidly transforming landscape.