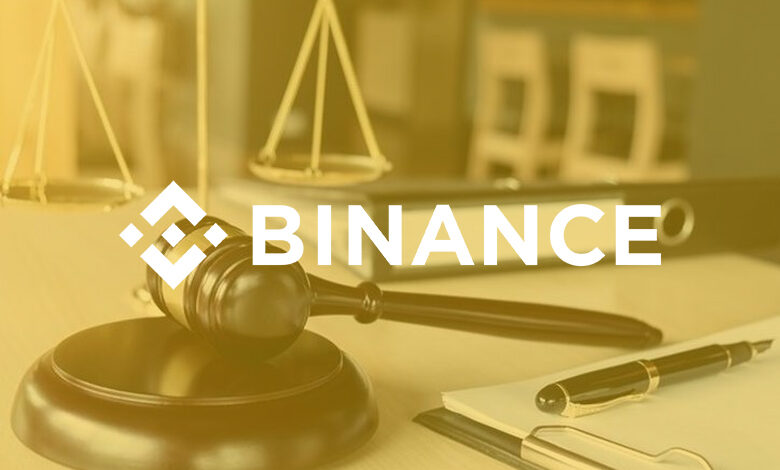 Binance, the largest cryptocurrency exchange globally, is encountering a challenging period as it faces heightened scrutiny from governments worldwide. Financial regulators in several countries, including the U.S., France, Canada, Nigeria, the Netherlands, among others, are implementing stricter regulations, with some issuing warnings to Binance. These actions reflect growing apprehensions regarding the involvement of cryptocurrencies in money laundering and other financial illicit activities.
The recent filing of lawsuits by the U.S. Securities and Exchange Commission (SEC) against Binance, has sparked a significant shift in the company's approach to regulations.
A Newfound Commitment
In response to the SEC lawsuits, Binance has expressed a newfound commitment to working exclusively within regulated environments. Recognizing the need to focus its resources on markets with potential, the company aims to streamline its operations and relieve its legal team of excessive burdens.
The SEC lawsuits have put Binance's relationship with the banking system at stake. By surrendering to regulations, the exchange aims to mitigate potential damage and maintain crucial partnerships with traditional financial institutions.
Ripple Effects of SEC Lawsuits Against Binance
The SEC's legal actions against Binance have triggered concerns among regulators in other major financial markets. Regulators seem to follow the SEC's lead by intensifying their scrutiny and imposing stricter regulations on cryptocurrency exchanges and platforms.
Nigerian Regulatory Hurdle and Binance's Response
Nigerian regulators have deemed Binance's operations illegal within the country. This regulatory hurdle would pose further complications for Binance's global presence and necessitates adjustments to comply with local regulations.
On the other hand, Binance stated that they are aware of the SEC circular, however, "the entity mentioned in the circular is not affiliated with us". "We are therefore seeking clarity from the Nigerian SEC and remain committed to working with them cooperatively on the next steps", added the exchange. They assured that users' assets in Binance are "safe, accessible and secure", emphasizing that their greatest priority will always be to deliver for their users.
However, while Binance assured that the entity mentioned by the SEC is not affiliated with them, it is still not clear whether Binance has a legal entity in Nigeria.
Media Hype Surrounding Binance's French Investigation
More recently, Binance faced a preliminary investigation in France for illegal canvassing of clients and potential money laundering. This investigation adds to the series of setbacks encountered by the exchange, highlighting the need for regulatory compliance. A Binance spokesperson said Binance had an "on-site visit last week by the relevant authorities" in France and that the exchange "was fully collaborative and we met our obligations accordingly".
Binance's founder, Zhao, dismissed the police statement and reporting as "FUD," asserting that the "surprise on-site" inspection was a customary occurrence. According to Zhao, such surprise inspections are common in France for regulated businesses, including banks and now cryptocurrencies.
With the rapid spread of news about Binance, the attention given to the French regulator's on-site visit was somewhat exaggerated, leading Zhao to express his views. It as more of a media hype!
Binance did not comment on the specifics of law enforcement or regulatory investigations, only stating that "information about our users is held securely and only provided to government officials upon receipt of documented appropriate justification".
Binance's surrender to regulatory demands sets a precedent within the industry and calls for compliance across multiple jurisdictions. This could influence other exchanges and market participants to prioritize compliance, ensuring a more stable and secure crypto ecosystem.
Strategic Withdrawals and Concentrating Efforts
Binance has announced withdrawal from Cyprus, Canada, and the Netherlands. The move from Cyprus is part of Binance's hard effort to prepare their business to be complaint with the forthcoming Markets in Crypto Assets (MiCA) legislation by the European Union. To that end, Binance stated that "we have made the decision to pull back efforts in Cyprus to focus on our efforts on fewer regulated entities in the EU, especially our larger registered markets where we already have a mature footprint, including France, Italy and Spain".
Proactive Exit: Binance's Decision to Withdraw from the Canadian Market
Binance has also announced that it will be joining other prominent crypto businesses in proactively withdrawing from the Canadian marketplace. The exchange stated that they had "high hopes for the rest of the Canadian blockchain industry" but unfortunately, the "new guidance related to stablecoins and investor limits provided to crypto exchanges makes the Canadian market no longer tenable for Binance at this time". Moreover, they expressed their efforts to delay making this decision in order to thoroughly explore alternative reasonable avenues to protect their Canadian users. However, it has become evident for them that no viable alternatives exist.
While Binance admits their disagreement with the new guidance, they express their intention to maintain an ongoing dialogue with Canadian regulators, with the objective of establishing a well-considered and comprehensive regulatory framework. Binance remains optimistic that they will eventually re-enter the market when Canadian users once again have the freedom to access a broader set of digital assets. These actions demonstrate Binance's strategic shift towards focusing on markets with regulatory clarity.
Dutch Market Departure: Binance's Efforts to Meet Registration Requirements
Binance also announced its departure from the Dutch market on July 17 due to the inability to meet registration requirements as a virtual asset service provider.
In their statement, Binance revealed their ongoing efforts to complete a comprehensive registration application as a virtual asset service provider (VASP) with the Dutch regulatory body. Despite exploring various alternative approaches to comply with Dutch regulations and cater to the needs of Dutch residents, Binance has not yet obtained a VASP registration in the Netherlands. Nevertheless, the exchange stressed that they will remain dedicated to pursuing the necessary authorizations to offer their products and services to users in the Netherlands. "We will continue to engage productively and transparently with Dutch regulators", the exchange added.
This decision aligns with the exchange's commitment to collaborate with regulators worldwide. The exchange aims to concentrate its efforts on major regulated markets rather than engaging in protracted legal battles. Binance affirmed their compliance with EU standards for preventing money laundering and the financing of terrorism evidenced by their registrations in other EU countries, including France, Italy, Spain, Poland, Sweden, and Lithuania. Binance emphasized their commitment to collaborative efforts with regulators worldwide and expressed their focus on ensuring full compliance with the new EU regulations pertaining to crypto-assets, specifically the Markets in Crypto-Assets Regulation (MiCAR).
Binance's UK Subsidiary Withdraws FCA Registration
Most recently, the UK subsidiary of Binance, Binance Markets Limited (BML), has officially requested the withdrawal of its registration with the Financial Conduct Authority (FCA). As a result, none of the Binance entities now hold any operational approval in the UK. Binance clarified that the cancelled permissions were for non-crypto activities, and they decided to cancel them in line with the FCA's recommendations.
Binance's Sub-Regional Manager for Growth in the UK and Europe, Ilir Laro, confirmed that this withdrawal does not affect the company's operations since it never conducted any crypto business in the UK. Furthermore, a Binance spokesperson emphasized that the cancellation has no impact on their future plans in the UK, and they still intend to register with the FCA for regulatory compliance.
Binance's Position in the MENA Region
Binance has been pushing into the Middle East market after getting a frosty reception elsewhere. Last year, Binance has obtained a provisional green light from Abu Dhabi regulators, deepening its expansion in the Middle East. In April 2022, the company was given approval "in principle" by the Financial Services Regulatory Authority of Abu Dhabi Global Market to operate as a broker-dealer in digital assets, where the firm said the move is an initial step toward becoming a "fully-regulated virtual asset service provider" in the city.
On 15 November 2022, Binance (AD) Limited obtained the financial services permission (FSP) from the Financial Services Regulatory Authority (FSRA) for providing custody services in relation to virtual assets. In accordance with FSMR Section 35(1), Binance (AD) Limited is not permitted to deal with retail Clients, as defined in the FSRA's Conduct of Business Rulebook (COBS).
In Dubai, Binance FZE obtained a Virtual Asset Service Provider (VASP) MVP Preparatory licence from the Virtual Asset Regulatory Authority (VARA) on 25, August, 2022, to serve qualified retail and institutional clients. The MVP licence allows Binance FZE to offer products or services that are approved by VARA including to exchange services, custodial services, broker-dealer services and payments and remittance services to qualified investors.
Binance Bahrain BSC(c) has also obtained a Category 4 licence as a Crypto-Asset Service Provider (CASP) by the Central Bank of Bahrain. The licence allows Binance Bahrain BSC(c) to operate as a crypto-asset exchange services provider and a crypto-asset custody service.