Global News
Government
MENA News
Saudi Data and Artificial Intelligence Authority Attains Prestigious CMMI Level 5 Certification, a Landmark Achievement in the Gulf Cooperation Council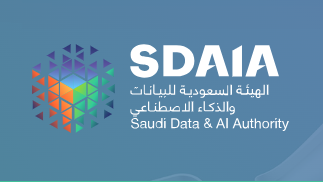 Saudi Arabia's expertise in artificial intelligence and data management has garnered global recognition for its exceptional standards in process excellence.
According to a report by the Saudi Press Agency, the country's leading agency, the Saudi Data and Artificial Intelligence Authority, represented by the National Information Center, has achieved the highest level of process capability, setting a significant milestone as the first agency in the Gulf Cooperation Council to receive the prestigious CMMI Level 5 certification.
The CMMI Level 5 certification is the pinnacle of maturity within the Capability Maturity Model Integration, a renowned program for enhancing process levels and appraisals. The evaluation of the National Information Center's software development life cycle by the CMMI Institute, specializing in software engineering, resulted in the center being honored with the highest distinction, as highlighted in the SPA report.
The establishment of the CMMI Institute dates back to 2012, and it was later acquired by ISACA, a prominent global nonprofit organization previously known as Information Systems Audit and Control Association, in 2016.
One of the primary objectives of Saudi Arabia's Vision 2030 is to position the country as a leading global force in advanced technologies such as artificial intelligence and software development.
Mishari Al-Mishari, the deputy director of SDAIA, stated in a 2022 interview with Arab News that the agency aims to foster a thriving economy driven by data and AI, with the ambition of making Saudi Arabia a top-ranking nation in the technology sector.
Al-Mishari emphasized the significance of data, comparing it to the new oil and expressing the agency's belief in the immense value it holds.
During a previous statement in May, Karan Bhatia, Google's Vice President for Global Public Affairs and Public Policy, highlighted Saudi Arabia's potential to create an environment conducive to maximizing the benefits of AI for businesses and economies.
Bhatia praised the Kingdom's favorable conditions, including its educated and youthful population, as well as its strong commitment to innovation. He stressed the importance of establishing the right policies, skills, and environment to enable the Saudi Arabian people, businesses, and communities to reap the rewards of AI.
In April, a report from Stanford University unveiled that Saudi Arabia ranks second worldwide in terms of societal awareness regarding artificial intelligence. The survey encompassed various aspects, with a primary focus on the extent to which society possesses knowledge about the benefits and value offered by AI products and services.