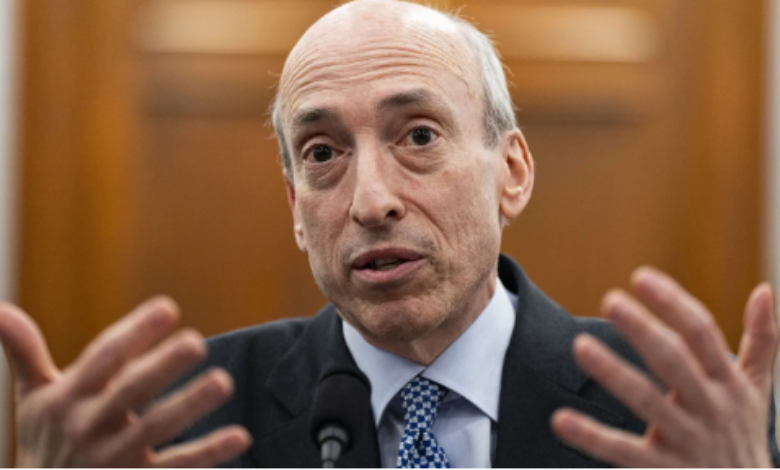 A recently surfaced video featuring Gary Gensler, the current chair of the United States securities regulator, has gained traction on social media.
In the video, which is believed to be from a 2018 event organized by Bloomberg for institutional investors, Gensler can be heard stating that several cryptocurrencies are "not securities."
Gensler mentions Bitcoin, Ether, Litecoin, and Bitcoin Cash, highlighting that they do not fall under the category of securities.
It is important to note that the video predates Gensler's appointment as chair of the SEC by about two years, during which he served as a professor at the Massachusetts Institute of Technology (MIT).
This statement appears to differ from Gensler's recent actions as the SEC chair, where the regulatory body has taken aggressive measures against the crypto industry in recent months.
Gensler has suggested that, apart from Bitcoin, he considers all other cryptocurrencies as securities.
The SEC has filed lawsuits categorizing at least 68 cryptocurrencies as securities, although none of the four mentioned in the 2018 video have been included in this list.
The remarks made in the video present a contrasting viewpoint from Gensler's recent stance on Ethereum (ETH).
When questioned about whether ETH is considered a security during a hearing before a U.S. House Committee in April, Gensler opted not to provide a direct answer.
Furthermore, other videos have surfaced this year, recorded during Gensler's time at MIT, where he made similar comments regarding cryptocurrencies.
In an April-circulated video from 2019, Gensler praised Algorand (ALGO) as "great technology." Interestingly, during the same week, the SEC filed a lawsuit against crypto exchange Bittrex, asserting that ALGO qualifies as a security. This has led many individuals within the crypto community to label Gensler as hypocritical.
Another video from 2018, which emerged in April, captured Gensler teaching a class at MIT, stating that three-quarters of the market consisted of "non-securities." He further remarked that it encompassed commodities, cash, and cryptocurrencies.
Although Gensler's comments were made prior to his appointment as SEC chair, many individuals within the crypto industry perceive his actions as hypocritical. One U.S. lawmaker even introduced a bill aimed at removing Gensler from his position, alleging abuse of power.
Gary Gensler's actions display a significant level of contradiction, raising doubts about his suitability for the role of SEC chair. The stark contrast between his past comments, as seen in various surfaced videos, and his recent stance on cryptocurrencies, particularly Ethereum, leaves room for skepticism.
Gensler's refusal to address whether ETH is a security during a congressional hearing, despite previously stating that multiple cryptocurrencies are "not securities," creates an impression of inconsistency. Additionally, his praise for Algorand as "great technology" followed by the SEC's lawsuit claiming ALGO as a security further fuels the perception of hypocrisy.
These contradictions, coupled with allegations of abusing his power, as highlighted by the proposed bill to remove him from office, call into question Gensler's ability to effectively lead the SEC.