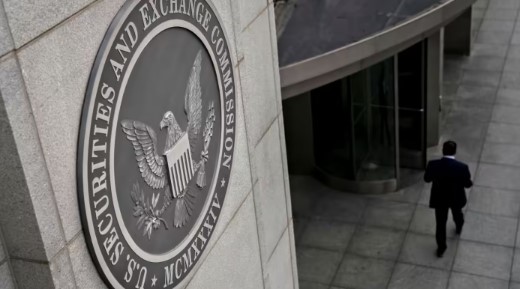 The US Securities and Exchange Commission (SEC) has taken legal action against cryptocurrency trading platform Bittrex, charging the company and its co-founder William Shihara with running an unregistered securities exchange, broker, and clearing agency.
Additionally, Bittrex Global GmbH, a foreign affiliate of Bittrex, was charged with failing to register as a securities exchange while operating a single shared order book with Bittrex. The SEC alleges that Bittrex facilitated the buying and selling of crypto assets offered and sold as securities since at least 2014, earning over $1.3 billion in revenue from transaction fees without registering with the Commission. The complaint also claims that Bittrex coordinated with issuers to delete problematic statements to avoid regulatory scrutiny.
SEC Chair Gary Gensler stated that the action holds Bittrex accountable for its non-compliance and sends a message to other non-compliant crypto market intermediaries to follow federal securities laws or be held accountable for their violations.
Bittrex Exchange, SEC decision is part of Gensler larger crusade to drive crypto outside US
Bittrex released a statement on their Twitter account accusing Gensler of driving cryptocurrency out of the United States and criticized the SEC for not providing clear guidance on what is considered a security.
Gensler is making the news
In other news, United States Representative Warren Davidson plans to file legislation in Congress for the removal of Gensler from his position of power. Davidson is known for his crypto-friendly approach to the regulation of digital assets and he is accusing SEC failed to protect investors from the collapse of crypto firms in 2022.
Gensler is facing another accusation for promoting Algorand in previous talks. Gensler in one of the talks was speaking highly about the founder of Algorand, the Italian scientist Silvio Micali.
Appointment of a new Inspector General
The SEC announced the appointment of Deborah J. Jeffrey as the new Inspector General, effective May 7, 2023. Jeffrey is currently the Inspector General of AmeriCorps and is expected to bring extensive experience in public service and oversight to the SEC. In her new role, she will be responsible for ensuring the integrity, efficiency, and effectiveness of the SEC's operations through rigorous and objective oversight, without any political affiliation considerations.