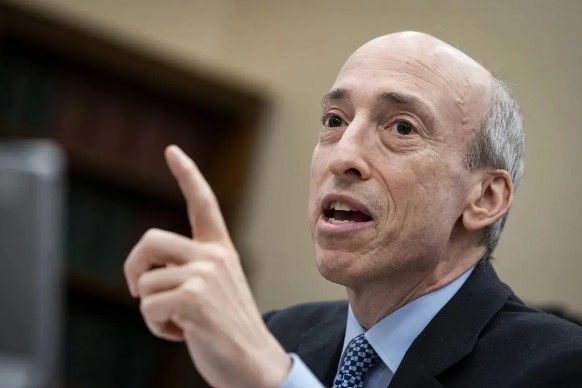 Gary Gensler, the current head of the Securities and Exchange Commission (SEC), may soon face termination from his position.
This follows a recent announcement by the SEC regarding the reconsideration of the definition of an "exchange".
In response to this announcement, Congressman Warren Davidson, who is supportive of cryptocurrency, tweeted on April 15th that he intends to introduce a bill that would remove Gensler from his post and replace the position with an Executive Director who would report to the Board.
Davidson claims that this measure is necessary to address a history of mistreatment by the SEC.
During an April 14 meeting, Gary Gensler expressed his belief that the proposed amendments to the rules could be beneficial to investors and the market. The amendments would introduce additional regulatory oversight for certain brokers and modernize the definition of an exchange.
Similar changes were proposed in January 2022, which were met with resistance from crypto advocacy groups who believed that the SEC was overstepping its boundaries and potentially endangering participation in the crypto space.
Hester Peirce, an SEC commissioner known for her pro-crypto stance, criticized the new amendments in an April 14 statement. She described the proposals as promoting stagnation, centralization, expatriation, and extinction, and expressed her dissent. Additionally, Gensler noted that former SEC chairs are not eligible for the proposed amendments.
According to Hester Peirce, the SEC's approach to new technology has changed, and the regulator is now trying to solve problems that don't exist.
She argues that the SEC has been resistant to altering current regulations to accommodate new technologies and business practices, instead requiring entrepreneurs to register and taking enforcement action against those who cannot.
Peirce also criticizes the SEC's use of the notice-and-comment rulemaking process, calling it a threat due to the ambiguity and scope of the proposed rule changes and the SEC's limited understanding of the space. She suggests that a concept release would have been more appropriate.
The SEC has faced criticism for its high-profile actions against crypto companies, such as Ripple, LBRY, and Coinbase, and its focus on staking and stablecoins.
Critics argue that the SEC is using enforcement actions to create law on a case-by-case basis, rather than establishing clear regulations.