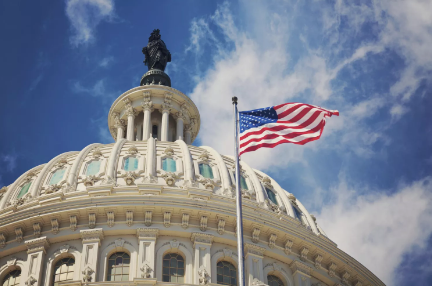 Warren Davidson, a representative of the United States, has introduced a bill called the "SEC Stabilization Act" in the House of Representatives.
The bill, announced on June 12, includes a key provision to remove Gary Gensler from his position as the Chair of the Securities and Exchange Commission (SEC).
In a statement, Davidson expressed the need to protect the U.S. capital markets from an authoritarian Chairman, including the current one.
He emphasized the importance of introducing legislation to address the ongoing abuse of power and ensure long-term market protection. Davidson believes it is time for substantial reforms and to dismiss Gary Gensler as the SEC Chair.
Davidson had previously declared his intention to introduce the bill earlier this year, in response to a tweet by Paul Grewal, the legal chief of Coinbase.
The bill's co-author is Representative Tom Emmer, who stated that the SEC Stabilization Act aims to implement sensible changes that prioritize investor protection over the unpredictable decisions of its reckless Chair, according to Cointelegraph.
According to Fox News, the bill seeks to remove Gensler from his position and redistribute power between the SEC Chair and commissioners.
It also proposes the addition of a sixth commissioner, prevents any party from holding a majority on the commission, and establishes the role of an executive director.
Although the lawmakers did not explicitly mention cryptocurrency in their statements, both Davidson and Emmer are known to be supportive of cryptocurrencies and have expressed criticism of Gensler's leadership at the SEC.
Emmer has referred to Gensler as an unfair regulator, while Davidson serves as the vice chair of the House Financial Services Committee's Subcommittee on Digital Assets, Financial Technology, and Inclusion.