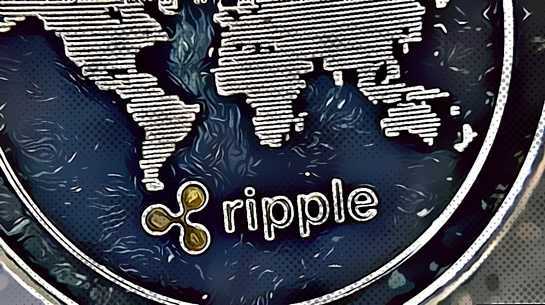 According to pro-XRP lawyer John Deaton, an insignificant side note found in a Ripple opposition brief from last year has the potential to impact the ongoing dispute between Ripple and the United States securities regulator.
Deaton shared on Twitter on May 22 that he had recently come across a brief footnote in a Ripple legal document, which revealed that discussions regarding XRP had taken place among SEC staff prior to the Hinman speech.
This revelation holds importance as internal disagreements within the SEC regarding the classification of XRP as a security could significantly influence the outcome of the lawsuit between Ripple and the United States Securities and Exchange Commission (SEC).
In December 2020, the SEC initiated legal proceedings against Ripple, accusing them of conducting an unregistered securities offering through the sale of their cryptocurrency, XRP.
Ripple has consistently refuted the classification of XRP as a security, asserting that it does not meet the requirements outlined in the Howey Test, which is a standard used to determine if a transaction qualifies as a security transaction.
According to pro-XRP lawyer John Deaton, a footnote in question, which he believes originates from an external source unrelated to the SEC, included the following statement:
"There are reasonable grounds to conclude that XRP does not satisfy all elements of the Howey Analysis and is therefore not a 'security' for purposes of the federal securities laws."
Deaton argued during a Twitter Spaces event hosted by Eleanor Terrett from Fox Business on May 22 that this footnote unmistakably indicates that XRP was under discussion, as it implies that someone within the SEC either cited a non-SEC individual's opinion that XRP is not a security or forwarded an email containing such an opinion within an email chain.
Deaton further expressed his confidence, around 95%, that the statement about reasonable grounds and so forth was made by someone other than an official from the SEC.
He emphasized the significance of this revelation, as it appears in emails related to the litigation and validates what many had suspected.
Although the SEC has not officially commented on whether XRP was discussed internally, John Deaton highlighted that in June 2018, XRP ranked as the third-largest cryptocurrency after Bitcoin (BTC) and Ethereum (ETH) in terms of market value.
Deaton pointed out that during the Hinman Speech, it was stated that Bitcoin and Ethereum were not considered securities. He suggested that there may have been individuals within the SEC who believed that XRP should be treated similarly to Bitcoin and Ethereum.
Deaton stated that there was information shared by market participants indicating that XRP was not considered a security.
In his comments to Cointelegraph, Deaton emphasized that the distinguishing factor was the citation used for the documents related to XRP, which was labeled as "SEC-LIT," while other emails were referred to as "SEC-PROD."
Deaton further explained that these documents included drafts of the Hinman Speech and related emails, which the SEC had objected to producing but were still required to be presented as part of the litigation process.
He tweeted that this indicates that the statement regarding XRP not satisfying the Howey Test is not a direct quote from a high-ranking SEC official since it would have been redacted if it were.
Deaton urged the community to pay attention to June 13, as it is expected that the unsealing of the Hinman materials on that date will provide more insight into the potential impact on the ongoing case.